Is Apple TV the Future of Gaming?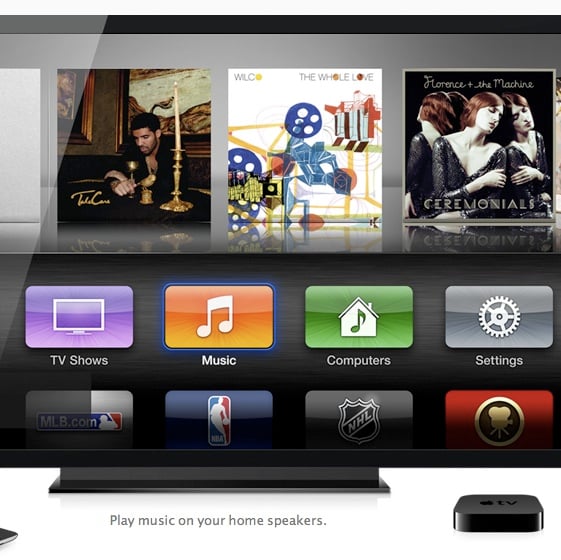 Has Apple (NASDAQ:AAPL) already won the race to provide consumers with the next-generation of video game console? While Microsoft (NASDAQ:MSFT) and Sony (NYSE:SNE) have been loudly vying for gamers' attention with the new Xbox One and Playstation 4 consoles, Apple has been stealthily making moves to steal gamers' hearts with a product that has already been on the market for years: the Apple TV.
In a little-publicized move, Apple announced at this year's Worldwide Developers Conference that it is seeking developers to create a standardized game controller that will work with its iPhone, iPad, iPod Touch, and Mac products. One of the possible controller designs discussed at the WWDC was a device that fit over an iPhone to create a controller. Other designs were standalone devices that connected to Apple products via a wireless protocol like Bluetooth.
Jonathan S. Geller at BGR asks why Apple would "need a dedicated game controller to play games on your iPhone's 4-inch display? Or even on your iPad?" However, this controller seems to be a much more practical product if it is used for playing games on a larger television screen. All that's needed to make this a reality is a way for Apple to reliably connect its devices to its Apple TV digital media receiver with a fast Wi-Fi connection.
Apple appears to have already solved this technical issue as well. Apple's latest products are incorporating support for 802.11ac Wi-Fi, which is a faster Wi-Fi protocol than the old 802.11n standard. Once consumers can connect their iPads and iPhones to a TV with a reliable high-resolution connection, they could easily play streaming video games on their TVs.
It should also be noted that the video game consoles from Microsoft and Sony retail from $400 to $500, whereas the Apple TV sells for $99. Apple already dominates the mobile gaming market through its iPhone and iPad devices – now it appears it is making moves to dominate the video game console market as well by simply combining the existing Apple TV product with a new standalone controller and an upgraded Wi-Fi protocol.
Here's how Apple closed out on Friday.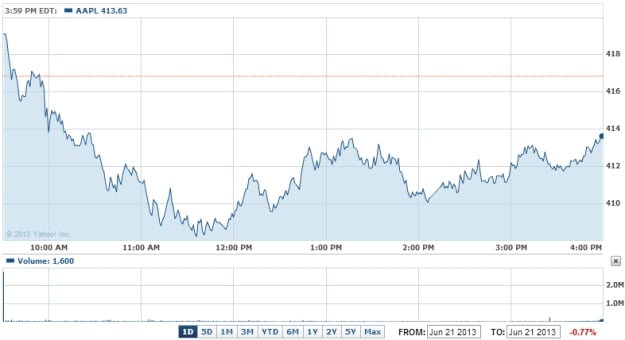 Follow Nathanael on Twitter (@ArnoldEtan_WSCS)
Don't Miss: Did Apple Just Double iPhone 4 Sales in China?