Is Apple Working on a Home-Based Media Server?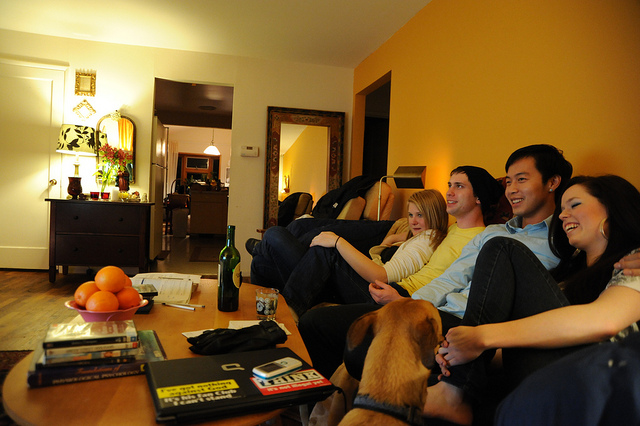 A recently published Apple (NASDAQ:AAPL) patent uncovered by Apple Daily Report's Dennis Sellers shows that the California-based company has explored the idea of a home-based media server. Per the patent abstract: "A network media device is described that pulls multimedia data from one or more sources (e.g., a multimedia website or a multimedia server computer) at a first time, stores it to long-term storage within the device and transmits the stored multimedia data to one or more designated multimedia playback devices at a second time."
In other words, the media server would function as a launching pad for all of a user's music, movies, and other multimedia content. Whenever that person wants to access his or her multimedia content, the user could easily transmit it to any device connected to the network. The content transmission process could be completed wirelessly or through a wired connection like a USB or FireWire interface.
As noted by Apple, "the substantially unlimited storage space provided by modern personal computer systems" has led to many consumers using their PCs "as their primary vehicle for obtaining, storing, and accessing multimedia information." However, this can be inconvenient, since the PC must always be operational in order to access the content.
Furthermore, personal computers are not always the ideal device for viewing or hearing certain types of content. Apple noted that many consumers prefer to view movies on "entertainment-oriented devices, such as home theater systems, which typically include larger screens and higher fidelity audio systems than personal computer systems."
Similarly, users may prefer to listen to their music content on a high-quality stereo system rather than a personal computer. Apple said the home-based media server would provide a convenient "mechanism whereby a consumer could off-load, over a computer network, specified multimedia content to a playback device that could, at a later time, send the information to conventional entertainment devices such as stereo equipment, televisions, home theatre systems, etc."
The company's home-based media server would also provide a convenient method for consolidating various multimedia libraries belonging to different users. According to Apple, "Different libraries stored on the same machine may include libraries belonging to multiple users, e.g., iTunes libraries for multiple people, or may include different types of libraries." However, the media server could also exclude libraries of content based on the user's preference.
Although it is unknown if Apple has any near-term plans for implementing the technology described in this patent, a network media server could one day function as the primary digital content delivery hub for living rooms of the future.
More from Wall St. Cheat Sheet:
Follow Nathanael on Twitter @ArnoldEtan_WSCS