Is Apple's Gold iPhone Shortage a Scheme?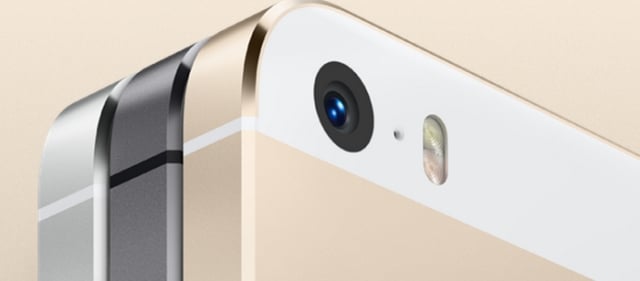 For the first time, Apple (NASDAQ:AAPL) offered a gold color option for its flagship iPhone product line this year, and by all accounts it appears to have been an excellent decision. In fact, the overwhelming popularity of the gold-colored iPhone 5S made it the first model to sell out in most markets around the world.
Many commentators have assumed that Apple simply miscalculated the popularity of this particular color option. The Wall Street Journal even reported that Apple has asked its suppliers to boost their production of gold-colored iPhones in order to meet the unexpectedly strong demand.
However, Jim Edwards at Business Insider argues that the so-called "gold iPhone shortage" is actually a calculated marketing strategy deliberately implemented by Apple in order to build customer excitement and generate media buzz. He notes that many carriers in key locations, including Verizon's (NYSE:VZ) Wall Street location, never received any gold-colored iPhone 5S units.
Apple's retail partners weren't the only stores that were shortchanged on gold-colored iPhones. Many Apple Stores around the world also had similar stock shortages. According to CultofMac, Apple's flagship store in San Francisco only had a total of 20 gold-colored iPhone 5S units last Friday. Apple researcher Sonny Dickson tweeted that Australia received no gold iPhones at all.
"People like to talk about how the key to Apple's success is their products. While I agree with that, their operational capabilities, and their ability to scale and bring new products to market efficiently, are unprecedented and a huge competitive advantage," noted former Hewlett-Packard (NYSE:HPQ) executive Mike Fawkes in a recent report by Bloomberg.
The total lack of gold-colored iPhone 5S units in some key markets seems strange given Apple's reputation as a company that excels at predicting market demand. Apple also has an efficient system for distributing its products where the demand is greatest. For these reasons, some commentators have speculated that Apple may be deliberately throttling the gold-colored iPhone 5S supply in order to build consumer demand. Whatever the reason, it appears that most consumers won't be getting their hands on a gold-colored iPhone 5S anytime soon.
Here's how Apple traded on Friday.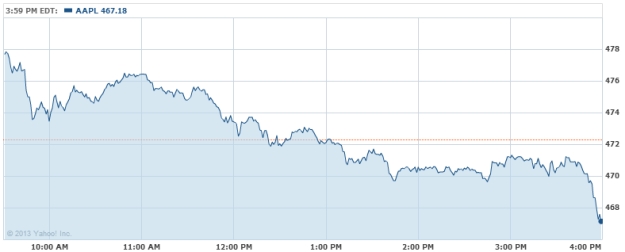 Follow Nathanael on Twitter (@ArnoldEtan_WSCS)
Don't Miss: Will the New iPhones Get Hot? These Analysts Take a Guess.