Is Apple's iPhone 4 Infringing on This Company's Patent?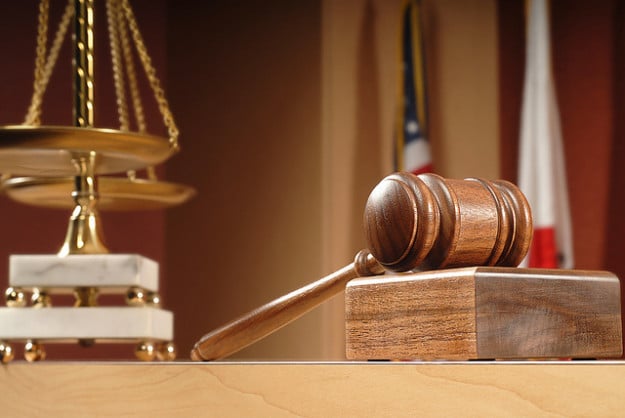 A major Taiwanese semiconductor manufacturer has recently filed a patent-infringement lawsuit against Apple (NASDAQ:AAPL) over the Cupertino-based company's use of a suspension microstructure technology. MemSmart Semiconductor Corporation has held the United States Patent Office No. 7,829,364 patent on a "Method of fabricating a suspension microstructure" since 2010.
In the patent abstract, MemSmart describes its method as "forming at least one insulation layer with inner micro-electro-mechanical structures on an upper surface of a silicon substrate, the micro-electro-mechanical structure includes at least one microstructure and a plurality of metal circuits that are independent from each other."
MemSmart notes that the primary benefit of its patented suspension microstructure and fabrication method is to "effectively avoid improper erosion and exposure." The secondary benefit of its method is to "greatly simplify the precision requirement of the mask and reduce the total cost."
According to Patently Apple MemSmart states in its court filing that, "On information and belief, examples of Apple products that infringe the '364 Patent include, but are not limited to, all Apple products that have a suspension microstructure, including the Apple iPhone 4."
MemSmart filed the lawsuit in the U.S. District Court for the Eastern District of Texas and is requesting a trial by jury. Apple is currently dealing with another patent lawsuit in the same district from Bluebonnet Telecommunications.  Bluebonnet accuses the iPhone maker of infringing on its "telephony features" patent with a call forwarding feature that is found in the iPhone 5 and iPhone 4S.
It's difficult to assess validity of MemSmart's claim due to the highly technical nature of the patent. However, Jeff Gamet at Mac Observer notes that the District Court for the Eastern District of Texas is a "patent troll-friendly" court district.
Here's how Apple closed out on Friday.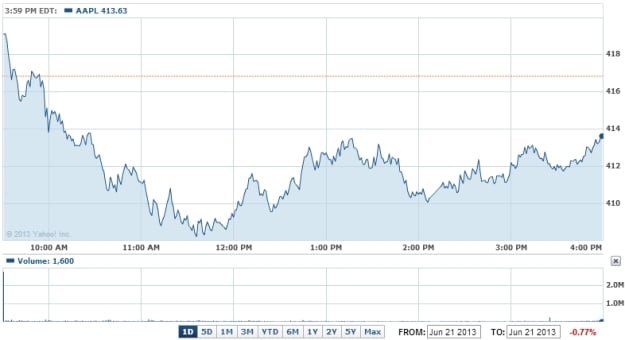 Follow Nathanael on Twitter (@ArnoldEtan_WSCS)
Don't Miss: Will Samsung Save Windows-Based Tablets?