Is Apple's Mac Losing Its Luster?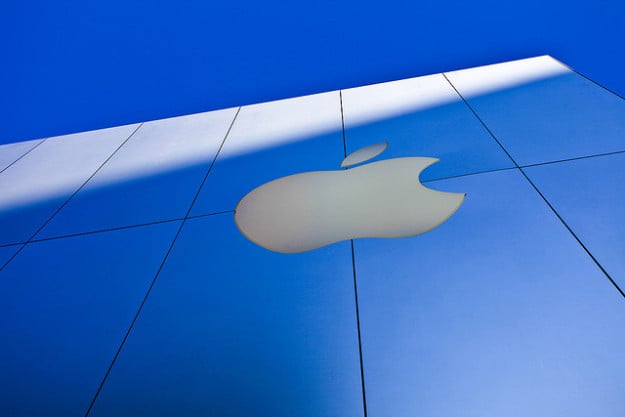 As the overall PC market has declined in recent years, shipments of Apple's (NASDAQ:AAPL) Mac have also fallen. According to IDC data, worldwide PC shipments declined 11.4 percent in the second quarter of this year from the same quarter last year. Sales of the Mac now account for only 20 percent of Apple's total PC shipments notes Needham & Co. analyst Charlie Wolf in a new report via Apple Insider.
However, Wolf points out that this decline could also be attributed to Apple's early success in getting Windows users to switch to the Mac. The analyst notes that Apple's Mac sales accelerated around 2005 as consumer interest in the iPod had a beneficial spillover effect on Apple's other products. Wolf observes that this effect likely contributed to the estimated 40 million Windows users that have switched to the Mac since 2005.
For many years, the vastly superior user experience found on Apple's Macs drew many Microsoft (NASDAQ:MSFT) Windows users to switch operating systems. However, "incremental improvements in competitors' PCs over the past several years have apparently diminished users' motivation to switch," writes Wolf.
Despite its slowing Mac sales, the Cupertino-based company still manages to take the majority of the profit in the PC market. Horace Dediu at Asymco calculates that, "Apple generates more profit than all the top 5 PC vendors combined."
It should also be noted that Apple leads the worldwide market in personal computer shipments when desktops, notebooks, and tablets are included in the data. According to market research firm Canalys, Apple accounted for a 17.1 percent share of the total PC shipments in the second quarter of 2013.
In this sense, Apple's PC sales have simply shifted to the iPad as a result of the overall consumer trend towards tablets. This also suggests that Apple will find itself in an enviable market position going forward regardless of how its Mac sales are doing. Here's how Apple has traded over the past five days.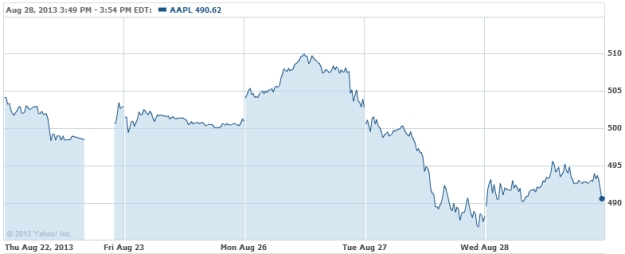 Follow Nathanael on Twitter (@ArnoldEtan_WSCS)
Don't Miss: Apple Execs Exercise Options, and Eddy Cue Cashes In.