Is Apple's Reno Data Center Almost Ready?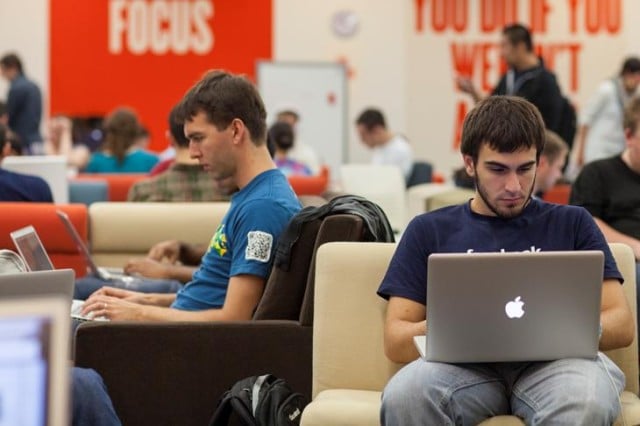 The construction of Apple's (NASDAQ:AAPL) new massive data center site located about 15 miles east of Reno appears to be nearing completion. According to Apple Insider's Daniel Eran Dilger, two of the buildings now have roofs and may soon house the data processing equipment that will support Apple's iTunes Store, App Store, and its cloud computing iCloud services.
Although Nevada's low property and sales taxes may have enticed Apple to build its data center near Reno, there were also several other factors that attracted the Cupertino-based company to this particular area. For example, the center is conveniently located near a high-speed fiber optic conduit that is necessary for a data center of this size.
There are also environmental factors that may have led Apple to choose this location. "In Reno, we will take advantage of Nevada's excellent natural solar radiation and geothermal resources to completely meet the energy needs of our data center," states Apple on its website. Apple also notes that, "We've already achieved 100 percent renewable energy at all of our data centers, at our facilities in Austin, Elk Grove, Cork, and Munich, and at our Infinite Loop campus in Cupertino."
Although Apple's Reno data center is located near a large solar field, it is also near a power plant and several high-capacity power lines that connect to hydroelectric power sources in other states. These alternate power sources could potentially provide an emergency energy supply for the data center. According to local Reno blogger Mike McGonagle of REReno, Apple was issued some initial permits for construction valued at $16 million reports Apple Insider.
Apple's latest data center may also help the company avoid future iCloud outages. Apple had a brief, but well-publicized, iCloud outage in April that highlighted many Apple users' increasing dependence on this service. According to a Strategy Analytics study, Apple's iCloud and iTunes Match cloud storage services combined accounted for 27 percent of the total cloud storage usage in the U.S. last October.
Apple's Reno facility will be the tech company's fourth U.S. data center. Apple already has data centers located in Maiden, North Carolina and Newark, California. Another data center in Prineville, Oregon, is also currently under construction.
Here's how Apple closed out the trading week.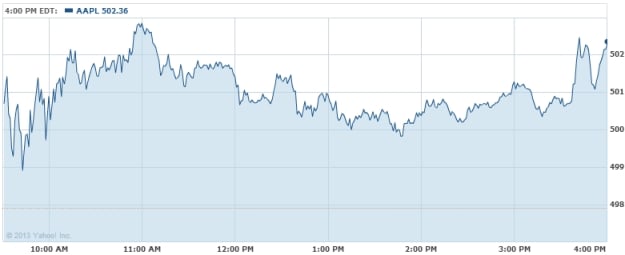 Follow Nathanael on Twitter (@ArnoldEtan_WSCS)