Is Apple's Strength Beginning to Show in This ETF?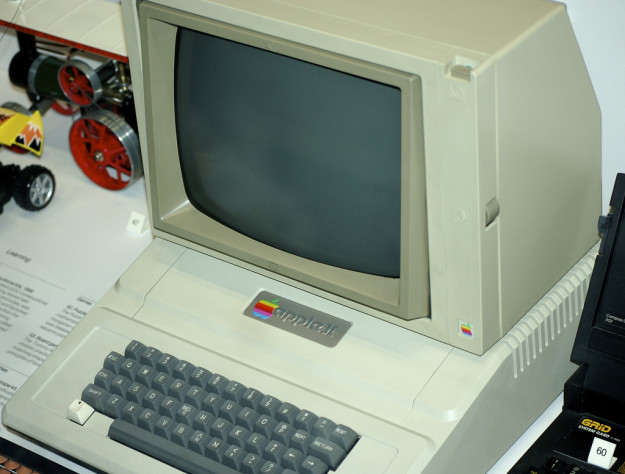 "We currently have a large position in APPLE," tweeted activist investor Carl Icahn Tuesday afternoon, referring to his firm Icahn Enterprises (NASDAQ:IEP). "We believe the company to be extremely undervalued. Spoke to Tim Cook today. More to come." The announcement sent shares of Apple (NASDAQ:AAPL) soaring to a six-month high of $484.65 and beyond. Shares even temporarily touched $487.3 per share, placing the stock's gains at 4.30 percent for the day, a significant gain for a stock that has fallen more than 12 percent this year through Monday's close.
While the iPhone maker's stock has recovered to a small degree from the 52-week low of $385.10 it hit in mid-April, concerns for future earnings in particular and general fears that the company's innovative streak is over have kept the company's shares below year-ago levels. Yet while Icahn believes the company to be undervalued, many market watchers have concluded that the stock has found a bottom, and over the past month shares of Apple have gained more than 12 percent, making Apple the largest company by market value once again. That gain also means that Apple has begun to reassert its dominance over some of the largest technology-sector exchange-traded funds.
Both the iShares U.S. Technology ETF (NYSE:IYW) and the Technology Select Sector SPDR (NYSE:XLK) have risen, on average, by about 12.03 percent this year to date. In particular the iShares ETF is returning to the highs it etched out last fall and in the spring of 2012. The iShares U.S. Technology ETF now gives Apple a weighting of 15.2 percent, which is more than the 13.6 percent the Vanguard Information Technology ETF (NYSEARCA:VGT) gives to the stock, or the tech SPDR's 12.4 percent and the Cubes' (NASDAQ:QQQ) 10.9 percent.

Technical analyst Jonathan Krinsky has pointed to the movement of these exchange-traded funds. In a research note seen by MarketWatch, Krinsky acknowledged that "there are some short-term warnings signs" for the stock market overall, but that the "longer-term charts for many sectors and indices still look quite constructive." He believes the iShares Tech ETF is "poised for a breakout" thanks to Apple.
In his own analysis of the iShares Tech ETF, Morningstar analyst Robert Goldsborough explained that the fund is comprised of large, well-established tech firms, a hidden nod to Apple. The IYW fund, the analyst wrote in a note acquired by MarketWatch, has a "very high-quality portfolio — wide-moat and narrow-moat firms account for about 53% and 34% of the portfolio, respectively, meaning that Morningstar's equity analysts believe that 87% of IYW's assets are invested in firms with sustainable competitive advantages." Goldsborough added that IYW "carries a 0.45% expense ratio, which is a little pricey relative to similar technology funds."
On Monday, shares of the iPhone maker ended the day up almost 3 percent as rumors that Apple will release the next generation of its iconic smartphone on September 10 gained momentum over the weekend. That release is widely expected to begin the company's annual product refresh, and analysts expect that the next iPhone release will jump start slowing sales and act as a catalyst for the stock ahead of the holiday season.

Follow Meghan on Twitter @MFoley_WSCS
Don't Miss: 5 Reasons Google Play Could Soon Overtake Apple's App Store.