Is BlackBerry Aiming for a Full Turnaround?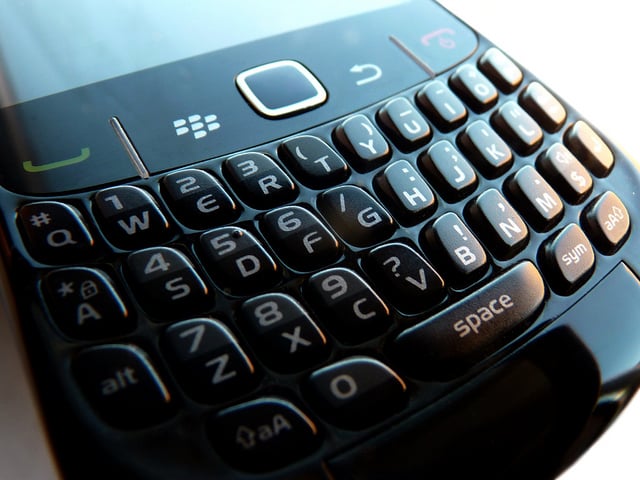 According to an exclusive report from Reuters, BlackBerry Ltd's (NASDAQ:BBRY) board has rejected proposals to break up and sell portions of the Canadian smartphone maker, even after several major technology companies have expressed interest in acquiring parts of the business.
BlackBerry's board has so far rejected proposals from technology companies to purchase parts of the smartphone maker under the reasoning that it does not serve the interest of all stakeholders, which include employees, customers, suppliers, and shareholders. So far, Apple Inc. (NASDAQ:AAPL), Microsoft Corp. (NASDAQ:MSFT), and Lenovo Group Ltd are among the biggest bidders hoping to acquire portions of BlackBerry.
A source tells Reuters that Microsoft and Apple are interesting in BlackBerry's intellectual property and patents. In 2011, all three companies were involved in the mass purchase of patents from bankrupt Canadian telecom company Nortel.
Reuters also previously reported that BlackBerry has held discussions with Google Inc. (NASDAQ:GOOG), Cisco Systems Inc. (NASDAQ:CSCO), and Chinese multinational technology firm Lenovo.
The news follows Monday's bombshell, in which BlackBerry announced it would not sell itself, naming a new interim chief executive and announcing the issuance of $1 billion in convertible notes to a group of investors. The move prompted a 16 percent decline in BlackBerry's stock as analysts called it a missed opportunity.
According to BlackBerry's board, the notes offered the best opportunity for near-term stability along with the best chance for a turnaround. According to a Reuters source, a break-up of the company would create additional costs and liabilities — one of which would include its commitment to suppliers. Another source added that some of BlackBerry's assets could lose value when split up because they are so intertwined presently.
The BlackBerry board also took into the account the fact that any proposed deal would be closely watched by the Canadian government in an extended review process, leading to increased uncertainty for BlackBerry stakeholders. This concern was likely prompted when Canada blocked an Egyptian telecommunication entrepreneur's attempt to purchase the Allstream fiber optic network owned by Manitoba Telecom Services, citing undisclosed security concerns.
The situation at BlackBerry is complicated by the Supreme Court of Canada ruling in the BCE case in 2008, which concluded that a Canadian company's board must consider the needs of all stakeholders — not only shareholders. This means that any deals must take into account employees, customers, suppliers, and a much larger network of impacted groups and individuals.
Don't Miss: BlackBerry Calls Chen in From the Bullpen, Discloses Bond Investors.