Is China's Gold iPhone 5S Shortage Finally Over?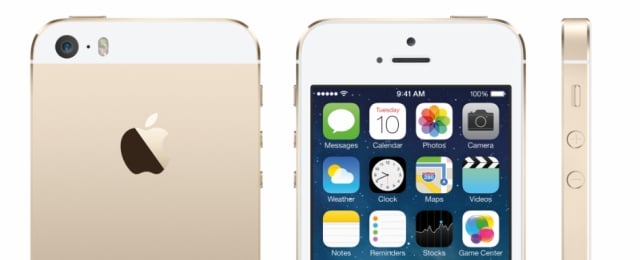 Soon after the new iPhones launched on September 20, it quickly became apparent that Apple's (NASDAQ:AAPL) gold-colored iPhone 5S was the most popular color option for the flagship model. This seemed especially true in China, where some enterprising merchants even took to selling gold-colored stickers in order to meet the overwhelming demand for gold-colored iPhones.
However, according to Cantor Fitzgerald analyst Brian White, China's gold-colored iPhone 5S supply shortage may already be over. White recently visited various smartphone retailers in Shenzhen and noted that many stores had the supposedly rare gold-colored iPhone 5S in stock, reports Business Insider.
"In some cases, the space gray colored iPhone 5S was out of stock but the champagne gold was available, exactly the opposite of what we have discussed in the U.S. market," wrote White via Business Insider. "In our view, we believe Apple may have allocated higher stock of the champagne gold iPhone 5S in China versus the U.S. market."
In other words, Apple may have even created a surplus of the gold-colored iPhone 5S in China when it responded to the initial high consumer demand for this color option. Ironically, this may have also created a shortage of the "space gray" iPhone 5S in China.
Besides taking note of the iPhone inventory levels in China's market, White also wrote about the growing Chinese consumer trend towards large "phablet" style smartphones. "The trend toward mega-sized smartphones was very clear, and Sony (NYSE:SNE) stood out from the pack with the new 6.44-inch Xperia Z Ultra XL39h smartphone," wrote the analyst.
Although Apple's latest iPhone only has a 4-inch screen, the Cupertino-based smartphone maker may already be responding to this trend. According to a recent report from the Wall Street Journal, Apple is planning to launch a larger iPhone in 2014 that will feature a screen size ranging from 4.8 inches to 6 inches.
Here's how Apple traded on Monday:

Follow Nathanael on Twitter (@ArnoldEtan_WSCS)
Don't Miss: Could This New Apple Tech Make Devices Even Smaller?