Is Everyone Wrong on the Apple Pessimism?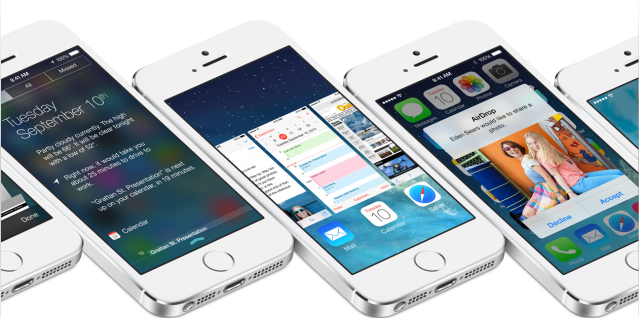 In general, the response to Apple's (NASDAQ:AAPL) release of the iPhone 5S and the iPhone 5C on Tuesday was not overwhelmingly positive. Investors seemed to hold a similar position, bidding shares of the company's stock down by more than 2 percent following the special event. But it could be possible that the wealth of criticism flung at Apple Wednesday morning was more an exhibition of a herd mentality than it was evidence of the company's shortcomings; it could be that the most commonly held opinion ignores basic fundamentals. Piper Jaffray analyst Gene Munster argued that case in a research note sent to the Wall St. Cheat Sheet.
While Apple eschewed habit and released a lower-priced version of the smartphone in a variety of colors in addition to the flagship iPhone, the technological innovations the company introduced alongside the new devices were judged too minimal and not significant enough to keep competitors at bay for long. The fact that the so-called "low-cost" iPhone would cost $549 without a two-year contract was also seen as a problem; that price is far too expensive to allow Apple to scoop up market share in emerging markets, where its handset rival Samsung (SSNLF.PK) is much more successful.
In an article titled "Apple's iPhone 5S, 5C debut: We live in boring times," CNET's Charles Cooper wrote, "marketers will do their best to convince you otherwise, but smartphones now belong to a maturing industry with little sizzle." His argument may be key to interpreting the collective shrug Wall Street and technology experts gave in answer to the company's release. Not only was Apple expected to outmatch all the product releases it has made in the past and disprove the industry perception that Samsung has narrowed the innovation gap with its largest competitor, the company had to contend with the fact that it may be hitting a technological wall.
For years, each subsequent generation of iPhone was an exercise in creative destruction, rendering the devices manufactured by its competitors – Nokia (NYSE:NOK) and BlackBerry (NASDAQ:BBRY) nearly obsolete. The phrase creative destruction was coined in 1942 by the economist Joseph Schumpete to describe the messy way in which free markets progress. But, the technologies debuted on the iPhone 5S — the slightly faster A7 processor, the improved camera, and the fingerprint sensor — suggests that progress in the smartphone market is now harder to come by. "I don't think there was anything fundamentally disappointing out of Apple despite the fact that there was lot of anticipation," IDC's Will Stofega told CNET. "What we've seen with Apple and other vendors is they're incrementally changing and improving things."
Generally, that was the point made by Munster; Apple is fine, the company will just not sell as many iPhones as his firm expected because the device is more expensive than originally estimated. "While overall we were wrong and disappointed with the pricing of the iPhone 5C and timing of China Mobile, we note that the theme of returning to growth in [2014] remains as we expect margins to stabilize under the new product offerings," wrote the analyst.
However, while Tuesday's release was not "fundamentally disappointing" it did force Munster to adjust his firm's expectations. At $549, the iPhone 5C represents a middle-tier phone, rather than the low-end $300 phone that the analyst had expected. "Since we had previously expected a true offering for the lower end market in our model, we are adjusting our expectations to remove the lower priced model with the net result being lower revenue and EPS expectations for [2014 and 2015], but higher margins," he wrote. Munster maintained an Overweight rating on Apple's stock and lowered its price-price target to $640 from $655.
Piper Jaffray's original sales model was based on the expectation that Apple would sell 50 million of the cheaper iPhones in 2014 and 100 million in 2015, at $300 each, a price that would give the company a 15 percent gross margin. Removing the cheaper device from his calculations, Muster wrote that Apple's core iPhone unit growth rate will increase from 2 percent and 4 percent in 2014 and 2015, respectively, to 9 percent and 7 percent because there will be no cheaper device to cannibalize sales of the flagship smartphone. In addition, the iPhone 5C will also help drive growth.
Correspondingly, the firm's revenue growth expectations were dropped from 13 percent to 10 percent for 2014, and from 16 percent to 10 percent in 2015. In addition, its earnings per share estimates was lowered from $46.78 to $45.70 for next year and from $53.66 to $50.80 for the following year, while margins expectations were increased from 36 percent and 36.7 percent for 2014 and from 34 percent and 35.3 percent in 2015.
Follow Meghan on Twitter @MFoley_WSCS
Like Wall St. Cheat Sheet on Facebook to get the latest from us in your News Feed.
Don't Miss: Icahn Buys More 'Extremely Cheap' Apple.