Is India Apple's Next Big Market Challenge?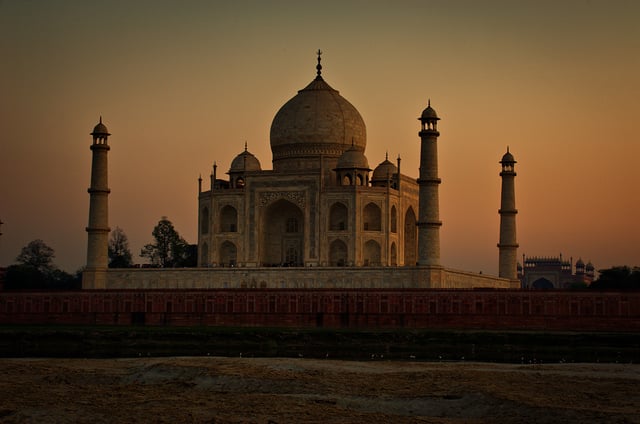 How can Apple (NASDAQ:AAPL) sell more smartphones to India's burgeoning middle class? The world's second-most populous country is projected to be the third-largest smartphone market by 2017 according to data from market research firm IDC via Bloomberg.  Currently, India holds a 3 percent share of the global smartphone market. By 2017, it is expected to have a 10 percent share of a total 1.5 billion unit smartphone market.
However, Apple's premium products may be too expensive for the majority of consumers in this emerging market. Former Microsoft (NASDAQ:MSFT) India chairman Ravi Venkatesan believes smartphone makers like Apple may need to adjust their product prices based on what the market will bear.
"So what you need to do is come up with stuff that is dramatically more affordable — think: smartphones at $50, cell phone calls at 1 cent a minute. And that takes innovation," Venkatesan told Bloomberg Radio.
Apple may already be making moves in that direction. The Cupertino-based company has been boosting the sales of its iPhones recently thanks to an aggressive new pricing strategy that features an equal monthly installment plan, or EMI, designed especially for the Indian market reports the Economic Times.
According to Bloomberg, Apple has also started a marketing blitz and is discounting its iTunes music for the Indian market. Besides gaining market share through price discounts and promotions, Apple may also soon have a cheaper iPhone model to woo India's consumers. Apple is rumored to be unveiling a lower-cost "iPhone Lite" sometime this fall that will be geared towards emerging markets.
Apple's recent gains in India's smartphone market should become clearer after the company reports its results for the June quarter next week. Although IDC researcher Manasi Yadav recently reported via the Economic Times that Apple only sold 120,000 iPhones in India between January and March, this seems to conflict with data from other researchers.
Jay Somaney at Seeking Alpha argues that these numbers conflict with the IDC's own data as well as market estimates from research firm Strategy Analytics. Strategy Analytics estimates that approximately 10 million phones were sold in India during the first quarter of this year. Somaney notes that the IDC reported that Apple held a 2.1 percent share of the Indian market during the same period. The combination of these two statistics results in a total of 210,000 iPhones sold by Apple in the first quarter.
Here's how Apple closed out the week on Friday.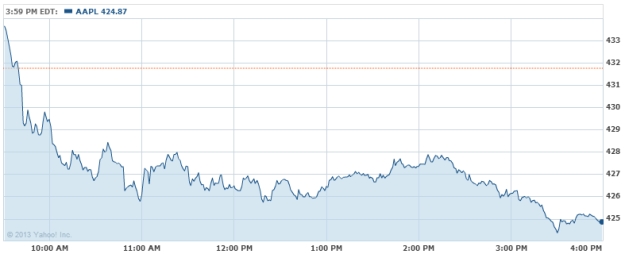 Follow Nathanael on Twitter (@ArnoldEtan_WSCS)
Don't Miss: Is an Apple iTV Finally in the Works?