Is Instagram Video Competing With Twitter's Vine?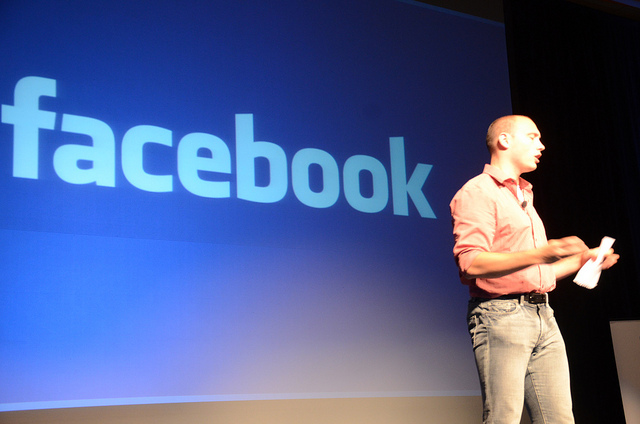 Facebook (NASDAQ:FB) has teamed up with Instagram to announce the new Instagram video. Users of the popular photo-sharing website will now be able to shoot short videos and post them to Instagram and Facebook.
The announcement was made Thursday at Facebook's headquarters in Menlo Park, California. The company's Chief Executive Officer Mark Zuckerberg handed the stage to Instagram co-founder and CEO Kevin Systrom, who stressed Instagram's huge growth, citing 16 billion photos shared and 130 million users.
In developing video-sharing for Instagram, Systrom said the company focused on three things; "First, simplicity. Simplicity really, really matters here. Video is complex; it's hard to edit, it's hard to manage, it's hard to upload. The second thing: it has to be beautiful. If it isn't beautiful, it isn't Instagram. The third thing: community. From day one, 130 million people will have access to recording the world's video."
The video mode records from 3 to 15 seconds of video and utilizes 13 different custom filters similar to the photography ones that helped make Instagram popular. Systrom said 15 seconds was the right balance between not being too short and not having to worry about lengthy uploading time. He also promised that from "day one" the service will be available on Apple (NASDAQ:AAPL) iOS and Google (NASDAQ:GOOG) Android devices. Instagram video will include a video stabilization technique called Cinema that hopes to end the days of shaky mobile phone videos.
Systrom dodged questions about how the new Instagram video might incorporate advertising. Currently Instagram does not sell ads. Systrom said that in developing Instagram video, "We focused on the user…Right now, we're perfectly happy with the organic use of Instagram by brands." One analyst predicted before the announcement that, "Until Instagram video achieves mass consumer acceptance, explicit video advertising would be too disruptive to the consumer experience, especially given that there is currently no other paid advertising on the platform."
While Instagram may not be ready to sell ads, businesses are still excited about advertising possibilities through their own Instagram accounts. As Twitter's popular Vine video sharing function has shown, these super-short video clips have already been successful for advertisers. Michael Kelly, social media marketing lead for licorice maker Red Vines, which has experimented with Vine campaigns, said of the form, "The success of Vine in getting brands using the app and number of consumers sharing those Vines suggests that there is definitely value in incorporating this type of short form, snackable video content in the marketing mix."
Instagram has been looking to develop a way to compete with Vine, which has gained popularity for its six-second looping clips that resemble GIFs. Systrom pointed out in his presentation how difficult video can be for users. Both Instagram Video and Vine address that problem by making the clips super short. Instagram is branching out by making its videos slightly longer and offering some basic editing functions, but overall the app needs to be easy to use if it's going to catch on. An analyst from Gartner told CNET, "I think that's one of the reasons why Vine was successful, because they've reduced the amount of user interface that it takes to create an interesting video to something that's really simple and basic."
For now analysts are predicting that the two services will co-exist, just like Facebook and Twitter, and usage will just depend on which social networking site a particular person prefers. If Instagram video is successful, it will help pull Facebook out of a rut, as its last few product launches have been lackluster.
Facebook shares were down almost 2 percent to $23.88 after the press conference.
Follow Jacqueline on Twitter @Jacqui_WSCS
Don't Miss: Google's Carousel Has Yelp in its Path.