Is iOS 7 a Portent of Apple's Decline?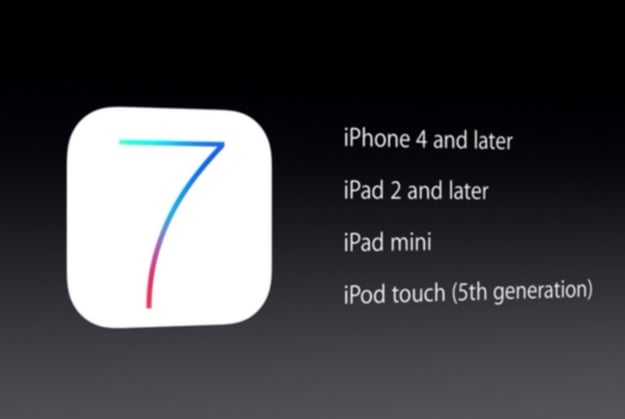 Does Apple's (NASDAQ:AAPL) new iOS 7 reveal that the Cupertino-based company has lost its position as an industry innovator? Although many Apple aficionados embraced Apple's fresh take on its mobile operating system, others were disappointed that it seemed to be following in the footsteps of its competitors.
Many commentators have pointed out several features that, while new to iOS, have long been available to users of Google's (NASDAQ:GOOG) Android platform. Chuong Nguyen at Gotta Be Mobile notes that iOS 7's card-based multitasking view has long been a feature of the Android operating system.
Another borrowed feature that Apple incorporated into iOS 7 is the Control Center. This allows users to quickly toggle Airplane mode or Wi-Fi on and off. At the Worldwide Developers Conference, Apple presented this feature as a novel way for users to save battery power.
However, this feature has also long been available on Android-based devices. Even worse, Olof Schybergson at GigaOM notes that the iOS 7 Control Center is "a very busy screen," which is the opposite of Apple's usually elegant design style.
Apple also introduced AirDrop for iOS 7 as a way for users to easily share photos wirelessly from device to device. This feature is quite similar in concept to Samsung's (SSNLF.PK) NFC-based content sharing feature that enables Galaxy smartphone users to share content by simply touching their devices together.
Apple even tacitly acknowledged that it was adopting Samsung's concept, by alluding to its competitor's feature at the WWDC. "Your nearby friends just show up here. Tap them, and your content is shared. There's no need to walk around the room, you know, bumping phones," said an Apple executive.
Does Apple's recycling of mobile platform features found in Android mean that the company has lost its innovative edge? Schybergson thinks Apple may be a victim of its own success.
He speculates that Apple's priorities may have shifted from "disrupting others to scaling and protecting what it has." In other words, Apple may be focusing more of its attention on perfecting what it has already established rather than breaking new ground. Here's how Apple has traded over the past week.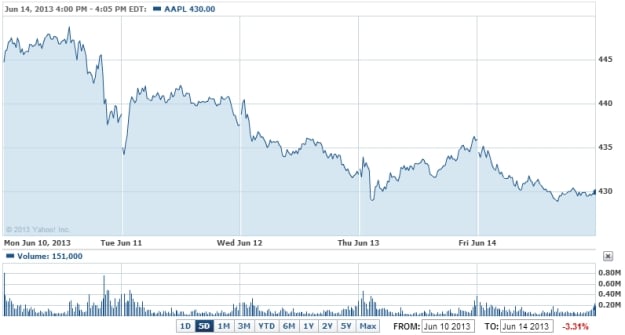 Follow Nathanael on Twitter (@ArnoldEtan_WSCS)
Don't Miss: 3 Reasons to Buy Apple Stock.