Is Kanye West Like Steve Jobs?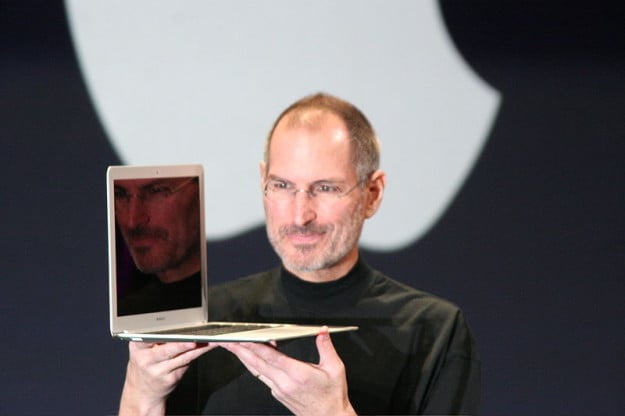 Not many people today get compared to Steve Jobs. Perhaps even fewer people take the liberty of comparing themselves to Steve Jobs. And even among those few people who boastfully compare themselves to Jobs, most of those people probably don't do so while referring to themselves in the third person. However, Kanye West is not like most people.
In an interview with The New York Times, the hip-hop artist and producer compared himself to the late co-founder of Apple (NASDAQ:AAPL) while describing his "trendsetting abilities."
"I think what Kanye West is going to mean is something similar to what Steve Jobs means. I am undoubtedly, you know, Steve of Internet, downtown, fashion, culture. Period. By a long jump. I honestly feel that because Steve has passed, you know, it's like when Biggie passed and Jay-Z was allowed to become Jay-Z," stated West. I guess now that Steve Jobs is gone, Kanye West can finally be himself.
West also noted that, "I've been connected to the most culturally important albums of the past four years, the most influential artists of the past ten years. You have like, Steve Jobs, Walt Disney, Henry Ford, Howard Hughes, Nicolas Ghesquière, Anna Wintour, David Stern."
This isn't the first time West has invoked Jobs' name while attempting to describe his own awesomeness. Earlier this year the musician offered a similarly impressive list of various people when he stated at a Paris concert: "I am Picasso. I am Michelangelo. I am Basquiat. I am Walt Disney. I am Steve Jobs."
Although there is a well-established hip hop tradition of verbal hyberbole, it does seem a little odd for a musician to compare himself to the CEO of a successful tech company. After all, how exactly is Kanye West similar to Steve Jobs? Via The New York Times, West revealed the answer when he stated, "I will be the leader of a company that ends up being worth billions of dollars, because I got the answers. I understand culture. I am the nucleus."
Fair enough. When West ends up becoming the leader of a multibillion dollar company, he will definitely be able to say, "I told you so." Until then, I'm guessing most people will take his grandiose claims with a large grain of salt.
Don't Miss: Has a Big iPad 5 Size Hint Been Dropped?
Follow Nathanael on Twitter (@ArnoldEtan_WSCS)