Is Microsoft Trying to Crack Google Glass?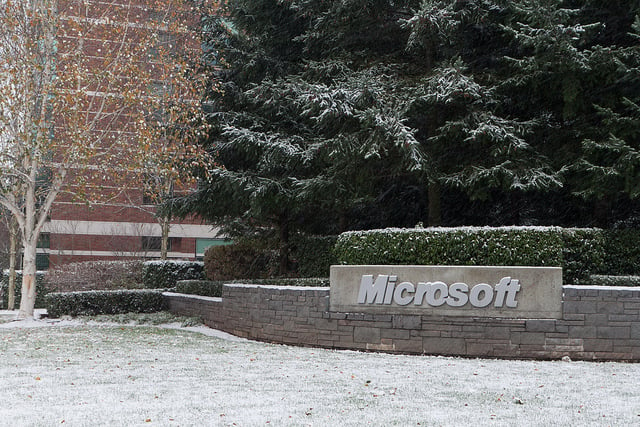 When it comes to rumors over wearable computing devices, most of the attention has been reserved for Google (NASDAQ:GOOG), Apple (NASDAQ:AAPL), and Samsung (SSNLF.PK). Now, however, reports show that Microsoft (NASDAQ:MSFT) might be working to change that, and the company may do so with Internet-connected eyewear meant to rival Google Glass.
The Wall Street Journal reported the rumors on Tuesday morning, writing that the software giant is testing prototypes for eyewear similar to Google's highly anticipated Glass technology. Research firm Gartner expects the wearable electronics market to be a $10 billion industry by 2016, so it's not surprising that Microsoft would like to get its hand in the pot sooner rather than later, but the Redmond, Washington-based company still faces fierce competition from industry leaders that have been working furiously to come out of the wearable electronics footrace in first place.
Apart from Google Glass, Apple and Google are also competing to launch their first rumored smart watches; Samsung already did so last month with the Galaxy Gear, a digital watch that can run apps and share content with Samsung smartphones. Microsoft is also reported to be testing its own touch-enabled watch, but some critics maintain that the company has fallen too far behind in the evolution of the tech industry to ever fully catch up.
Regardless, Microsoft isn't giving up yet, and it's possible that a successful eyewear device is exactly what the company needs to prove its worth in the ever-evolving tech industry. It already agreed to a $7 billion deal to acquire Nokia's (NYSE:NOK) devices unit in September, an acquisition that has helped rally investors, but with the impending departure of CEO Steve Ballmer, many analysts don't know what to forecast for a company that previously ran the tech world but has since fallen behind.
What's certain, though, is that if Microsoft does succeed in rolling out the wearable computing devices, its products will compete with other Glass-like gadgets, and they still may only populate a niche category that interests only those willing to pay exorbitant retail prices. The Wall Street Journal reports that Google Glass is expected to go for $1,500, while prices for smart watches range between $100 and $400. As a result, many consumers are still blocked out of the up-and-coming market, and they will remain on the outside until hardware makers can lower the retail prices on the wearable tech.
A Glass-like device could well be Microsoft's strategy, but first, it needs to develop the technology to get the wearable devices on the shelves, because thus far, no one has been able to do it.
Don't Miss: Will Mark Hurd Leave Oracle Success for Microsoft?