Is Pandora's Royalty Battle Finally Paying Off?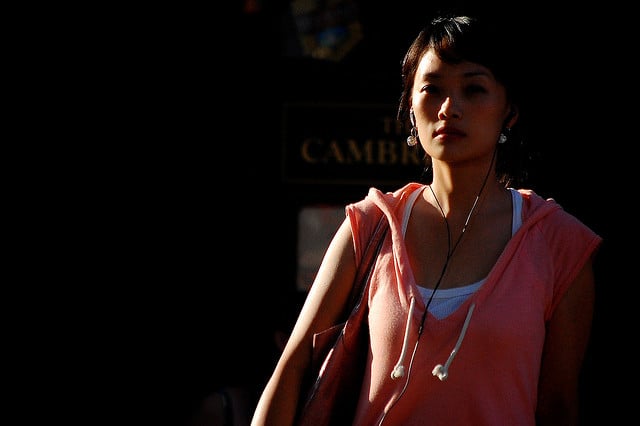 It looks like Pandora Media Inc.'s (NYSE:P) battle to pay musicians and songwriters less for streaming their music is paying off for the company. Mark Mahaney of RBC Capital Markets told CNBC on Monday that Pandora stock is a smart buy despite a recent price drop.
"The cost structure is starting to really work positively, i.e., they're bringing down those music royalty costs," he said in a video segment. "They're making them smaller and smaller. They're showing that they can monetize mobile usage. This is the poster child for mobile monetization, and they finally got it working."
Pandora has been in a lengthy public battle with the American Society of Composers, Authors, and Publishers over the royalties the company pays for the music it streams. Pandora's been fighting for lower rates, and the ASCAP says the company is gouging musicians.
Pandora has complained about the fact that companies that own terrestrial radio stations, including competitor and iHeartRadio owner Clear Channel (NYSE:CCO), pay less in royalties than Internet-based streaming services. All this squabbling ended in Pandora buying a terrestrial radio station in South Dakota basically as a publicity stunt to get the lower royalty rates.
Mahaney was also optimistic about Pandora's automotive integration. In June, the company announced that its free streaming radio service was featured in 100 car models. SiriusXM (NASDAQ:SIRI) has seen a lot of success with automobile integration, but since its satellite radio service costs money for a monthly subscription, many drivers will likely turn to the free Pandora option for their music fix as it becomes more common.
In fact, Mahaney said the auto integration was a large part of what will make Pandora more successful than Spotify or Apple's (NASDAQ:AAPL) iTunes.
"By the way, they do have a growth driver that Apple doesn't have, which is automotive integration," Mahaney said of Pandora during his CNBC appearance. "And they've got a service that's free, and we think has got very compelling features to it. So, it could be undermined. We're going to take the other side of that bet. We're going to stick with Pandora."
Follow Jacqueline on Twitter @Jacqui_WSCS
Don't Miss: 6 Months Ahead of Kick-Off, Super Bowl Ads Almost Sold Out.