Is Samsung's Major Stock Stumble a Bad Sign for Everyone?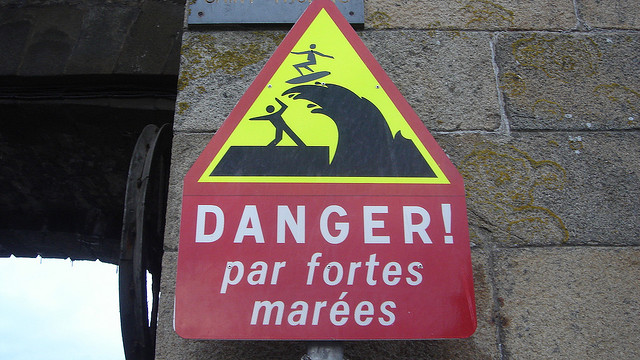 Things aren't looking great for the world's largest smartphone seller. Samsung's (SSNLF.PK) shares took a sharp dive through June and some analysts think the company might not perform so well for the rest of the year. It could even hint at trouble for other smartphone makers.
Samsung's flagship Galaxy S 4 was released at the end of April, and in only one month, it sold 10 million units, surpassing its predecessor in first-month sales. However, after that, the positivity seemed to be quickly lost. Analysts from JPMorgan and Morgan Stanley didn't have much hope for continued performance from Samsung after supply-chain checks. Fifteen analysts cut their net income estimates for the company in June.
According to Morgan Stanley analyst Shawn Kim, Samsung reduced its component orders from suppliers, hinting that the company might not sell so many devices for the rest of the year. In turn, expectations from the company were reduced and shares took a hit.
JPMorgan had been estimating that Samsung would sell 80 million devices for the year, but it reduced that expectation all the way down to 60 million. It also dropped its profit estimate by 9 percent. Morgan Stanley lowered its estimates on earning by 1.6 percent. Oddly, it had previously expected Samsung to sell 71 million units — less than JPMorgan expected — but the firm only reduced its estimated by 10 million units, leaving its forecast at 61 million units, which is now above JPMorgan's expectations.
After analysts lowered their expectations for Samsung, the company's shares took their dive. In June, they fell 12.7 percent, making it the biggest decrease in just over a year. A total of $25.3 billion in market capitalization was lost for the month. The loss in value of Samsung stock was worth more than the entire value of Sony's (NYSE:SNE) 2.15-trillion-yen market capitalization.
Sony actually did well for itself, doubling its market capitalization and posting its first profit in five years. The company was helped by the Japanese yen weakening over the past year. However, if Samsung — the global market leader — is struggling, Sony — a much smaller fry — might not see its performance continue.
Some of Samsung's trouble might relate only to it. Apple (NASDAQ:AAPL) has been a long-time customer of Samsung components, but the two companies might grow further apart if Apple does in fact begin using Taiwan Semiconductor Manufacturing Company as a chip supplier in place of Samsung. Apple is also expected to begin selling low cost iPhones, which would likely drive down Samsung's profit margins as it would have to sell more low-end smartphones itself.
However, another problem might be in a lack of innovation from smartphone makers. If consumers are seeing new smartphones as simple upgrades that don't offer real innovation on their predecessors, it may be that the whole smartphone industry could take a hit as consumers wait for revolutionary new products, like smart watches.
Samsung is expected to launch its own smart watch within the year, so that could be a point for the stock to turn around. The company also announced that it was working on its own operating system, called Tizen, which could help free it from Google's (NASDAQ:GOOG) Android operating system. Because of the popularity of Samsung devices, Google could take quite a hit in revenue if Samsung completely dropped Android.
Just how bad things really are will become more clear at the end of the week, as Samsung is scheduled to report its second-quarter figures on Friday, July 5. Current estimates compiled by Bloomberg are about 10 trillion won, or $8.8 billion, in operating profit and 58.5 trillion won in sales.
Follow Mark on Twitter (@WallStMarkSheet)
Don't Miss: Apple's MacBook Air Is a Heavyweight in This Market.