Is Sirius XM Radio Ready for a Breakout 2013?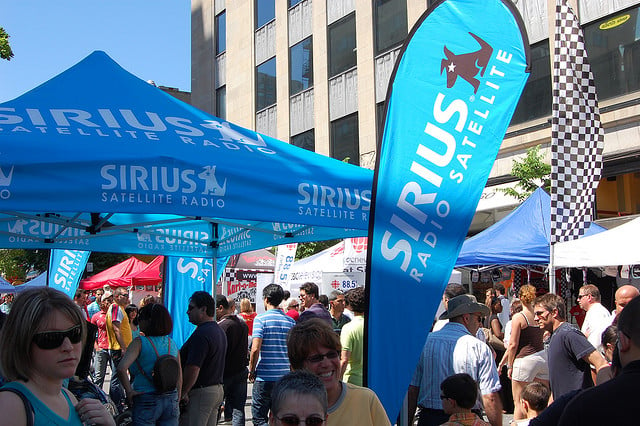 Sirius XM (NASDAQ:SIRI), the biggest satellite-radio provider in the U.S., has been on a tear since the end of the financial crisis. After trading at as low as 6 cents in February 2009, the stock now trades 57 times higher at a price of $3.48. Can Sirius sustain its dominance in the satellite radio space in the long term? Let's use our CHEAT SHEET investing framework to decide whether Sirius is an OUTPERFORM, WAIT AND SEE, or STAY AWAY.
C = Catalysts for the Stock's Movement
Sirius's subscriber base grew a record 9 percent in 2012. The radio service has added around 5 million subscribers since 2008, mostly coming from new vehicle sales. Revenues increased 12 percent in the first quarter to $897.4 million. It is no surprise that Sirius profits from increased auto sales — about two-thirds of new cars come with a trial of Sirius, of which an estimated 45 percent of drivers choose to subscribe full-time. Last month, Ford (NYSE:F) announced a 13 percent gain in revenue, and analysts estimate that new auto sales will hit 15.5 million this year; but if vehicle sales slow this year, so too will Sirius's subscriber growth. Investors interested in Sirius should pay special attention to monthly auto sales data.
E = Earnings Growth is Mixed, but Revenue Growth is Increasing
Sirius has experienced sporadic revenue growth in the past several quarters, but it is important to note that it continues to beat analysts' estimates. Revenues have been more stable as Sirius has experienced sustainable quarter-over-quarter revenue growth. The renewed growth rate in auto sales should help Sirius continue its trend of increasing revenues. Additionally, it has maintained a steady operating margin of around 25 percent the past several quarters.
| | | | | | |
| --- | --- | --- | --- | --- | --- |
| | 2013 Q1 | 2012 Q4 | 2012 Q3 | 2012 Q2 | 2012 Q1 |
| Qtrly. EPS | $0.02 | $0.0225 | $0.01 | $0.48 | $0.02 |
| EPS Growth QoQ | -11.1% | 125% | -97.9% | 2300% | 81.8% |
| Qtrly. Revenue | $897.4M | $892.42M | $867.36M | $837.54M | $804.72M |
| Rev. Growth QoQ | 0.6% | 2.9% | 3.6% | 4.1% | 2.7% |
T = Technicals Are Strong
Sirius is currently trading at around $3.50, above both its 200-day moving average of $3.20 and its 50-day moving average of $3.40. The company has experienced a strong uptrend over the past year and is just 4 percent from resetting its 52-week high of $3.63. Sirius, however, has attracted a relatively large amount of bears — around 10 percent of its shares outstanding are held by short sellers. Recently, the 50-day moving average line (in red) has been a reliable support level for the stock (i.e. the stock bounces back up after hitting this price). If the price moves too far below this level, the uptrend could be flattening or reversing.
Conclusion
Sirius will benefit in the near term from increased auto sales, a strong product line, and high barriers to entry in the satellite radio industry. Long term, Sirius could face competition from Pandora (NASDAQ:P) and Apple (NASDAQ:AAPL), as they will be able to offer in-car radio services at a cheaper price than Sirius. Additional downside risk to Sirius comes from Liberty Media, which holds a 51 percent stake in the company. Liberty plans on increasing Sirius's debt level, which will increase risk to shareholders. However, this is not likely to impact Sirius' core business. While Sirius has generated stable revenue growth, there are some potential risks to its future profitability. Auto sales are likely to slow by next year and competition in the satellite radio industry will only intensify. For now, Sirius is a WAIT AND SEE.
Using a solid investing framework such as this can help improve your stock-picking skills. Don't waste another minute — click here and get our CHEAT SHEET stock picks now.