Is the Apple E-Book Judge Out of Control?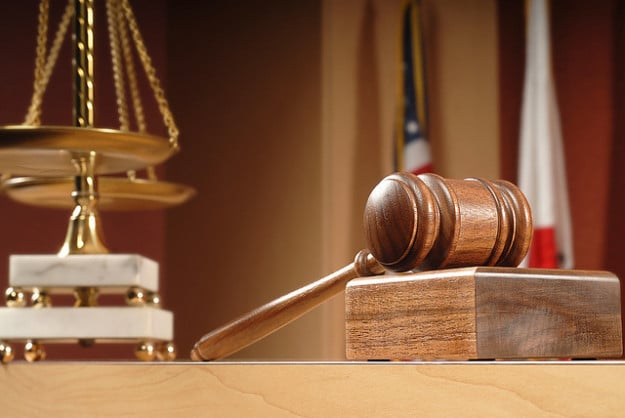 Is the federal judge who oversaw Apple's (NASDAQ:AAPL) e-book price-fixing trial acting abusively and unconstitutionally? According to a new editorial by the Wall Street Journal's Joe Rago, there are several troubling issues with how U.S. District Judge Denise Cote has implemented the terms of her injunction against Apple.
In October, Judge Cote appointed former Assistant U.S. Attorney and Justice Department Inspector General Michael Bromwich as the "External Compliance Monitor" who would oversee and review Apple's internal antitrust compliance policies. However, Rago pointed out that this was improper, since Bromwich is a personal friend of Judge Cote. He also noted that Bromwich has no professional experience with antitrust law.
According to the official White House website, Bromwich previously worked as an independent monitor for a police department and also helped the U.S. government oversee reforms in the oil industry. Although his record shows that he has experience in "applying rigorous reforms and oversight" in various organizations, he has no experience in overseeing a company's antitrust compliance.
As previously reported by Fortune, Judge Cote issued an order on November 21 that proposed that Bromwich be allowed to have ex parte meetings with her – in other words, meetings without Apple present. Although Judge Cote later dropped this proposal when Apple objected, Rago noted that her order was "flatly unconstitutional," since it blended her judicial duties with prosecutorial powers that should only be used by the executive branch.
Besides questioning Cote's appointment of a personal friend as the external compliance monitor and criticizing her unconstitutional proposal for an ex parte arrangement with the monitor, Rago also noted that Bromwich has overstepped the bounds of his mandate in several ways. Judge Cote's injunction gave Apple a January, 2014 deadline to complete a revision of its antitrust compliance training materials and procedures. Presumably after this revision was completed, Bromwich would have started reviewing and overseeing Apple's new internal antitrust compliance policies.
However, Bromwich began billing Apple for his work in late October, long before any internal antitrust compliance changes were ready to be reviewed. Bromwich also requested to meet designer Jony Ive and board member former U.S. Vice President Al Gore, Jr., even though neither person has anything to do with the company's antitrust compliance policies. Although Bromwich's $1,100-plus hourly fee is fairly standard for his level of legal work, it appears to be an unnecessary additional expense for Apple, since he shouldn't have actually started his duties until January.
Based on Cote's unconstitutional actions and her close relationship with the external compliance monitor, Rago concluded that Judge Cote should be removed from this case. Here's how Apple traded on Friday.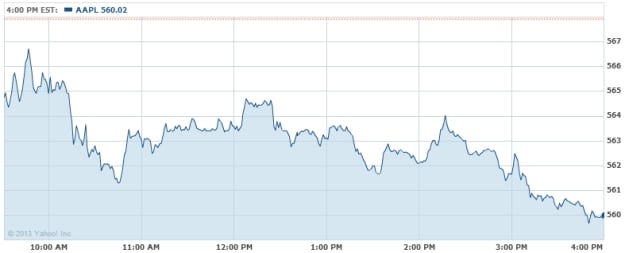 Follow Nathanael on Twitter (@ArnoldEtan_WSCS)
Don't Miss: Moody's to Apple: Don't Listen to Carl Icahn.