Is the Decline in Worldwide PC Sales Bad News for Apple's Mac?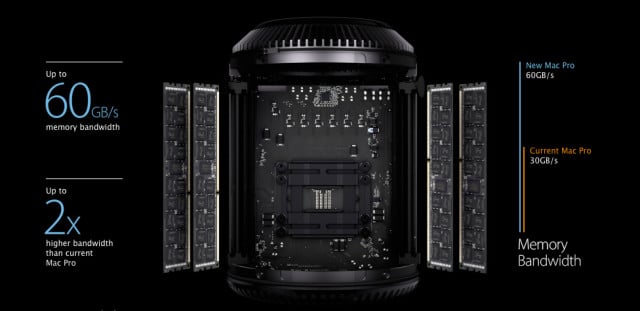 Amid the overall slowdown in the global PC market, many analysts and investors are wondering what the impact of this market trend will be on Apple's (NASDAQ:AAPL) bottom line. According to market research firm Gartner, worldwide PC shipments declined by 10.9 percent in the second quarter of 2013.
IDC's data revealed an 11.4 percent decline. Although everyone seems to be certain that the PC market is in decline, there is some uncertainty about how much this decline will affect Apple's third-quarter earnings.
Topeka Capital Markets analyst Brian White estimates that 12 percent of Apple's total sales are derived from the PC market. Robert Paul Leitao, an independent Apple analyst and founder of the Braeburn Group, has a slightly lower estimate of 11.2 percent.
Fortune's Philip Elmer-DeWitt has compiled a list of 44 professional and independent analysts' estimates of how many computers Apple has sold in the third quarter. The Mac sales estimates range from Barclays Capital analyst Ben Reitzes's 4.26 million units to Braeburn Group analyst Raul Reina's 3.4 million.
The average estimate for the number of Macs sold is 3.83 million, which is 5 percent less than the 4.02 million Macs that Apple sold in the third quarter of 2012. Although most analysts believe Apple's Mac sales have declined in this year's third quarter, six analysts believe that Apple might have actually increased its Mac sales.
Though there seems to be a wide range of opinion on how the PC industry slowdown will affect Apple's profits, both Gartner and IDC agree that tablet sales are displacing many PC sales. In this sense, Apple is well-prepared for the way that the worldwide device market is evolving. According to the IDC, Apple's iPad and iPad mini devices took a 39.6 percent share of the worldwide tablet market in the first quarter of 2013.
It also appears the consumer trend toward tablets will continue. Gartner estimates that tablet sales in the second half of 2013 will increase 67.9 percent over the same period from last year. With Apple's relatively low exposure in the PC market and the overall trend toward tablets, the Cupertino-based company may find itself in an enviable market position regardless of how its Mac sales are doing.
Follow Nathanael on Twitter @ArnoldEtan_WSCS
Don't Miss: Is Apple Using an Illegal Source of Tin?