Is the E-Book Trial Finally Going Apple's Way?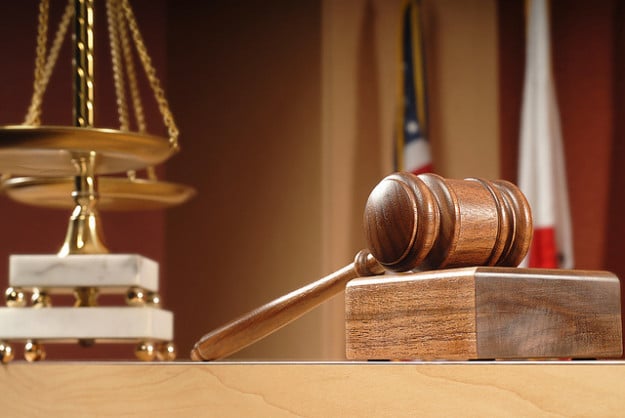 Is the tide turning in Apple's (NASDAQ:AAPL) favor in the e-book antitrust trial? Judge Denise Cote, who is overseeing the trial, made an interesting statement towards the end of the court proceedings on Wednesday that seemed to suggest that the trial may end with a favorable outcome for Apple.
According to Philip Elmer-DeWitt at CNNMoney, Judge Cote stated, "I thought I had prepared so well. I learned a lot. But you have helped me understand so much more through the evidence. I look forward to your summations. It seems to me the issues have somewhat shifted during the course of the trial. Things change. People have to stay nimble. I'm looking forward to understanding where we are now."
This seems to indicate a change of opinion for Judge Cote that could bode well for Apple. Before the trial began on June 3, Judge Cote shared her opinion on the merits of the Department of Justice's case based on the evidence that she had seen in the pretrial phase and it was not reassuring for Apple's defense team.
Via The Wall Street Journal, U.S. District Judge Denise Cote stated before the trial, "I believe that the government will be able to show at trial direct evidence that Apple knowingly participated in and facilitated a conspiracy to raise prices of e-books, and that the circumstantial evidence in this case, including the terms of the agreements, will confirm that."
Although the judge's statements yesterday were rather vague, it seems that any "change" from her original opinion could only benefit Apple. The government has been trying to prove that Apple colluded with five other publishers in an e-book price-fixing conspiracy that eventually forced Amazon (NASDAQ:AMZN) to raise its e-book prices.
Both Apple and the government will make their closing arguments in the case today. However, it could take several months before the judge renders a decision, according to the court's PR officer via CNNMoney. Here's how Apple stock traded yesterday.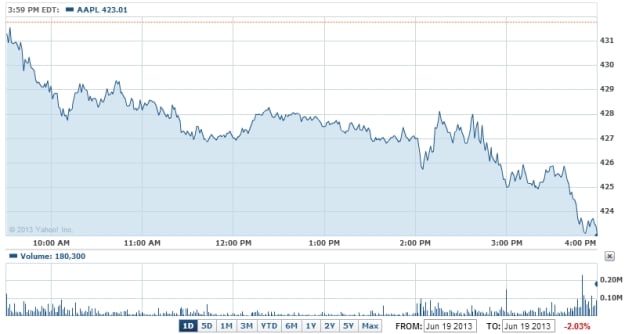 Follow Nathanael on Twitter (@ArnoldEtan_WSCS)
Don't Miss: How Bad Was Your Apple Bonds Buy? Pretty Bad.