Is the iPad 5 Losing Weight?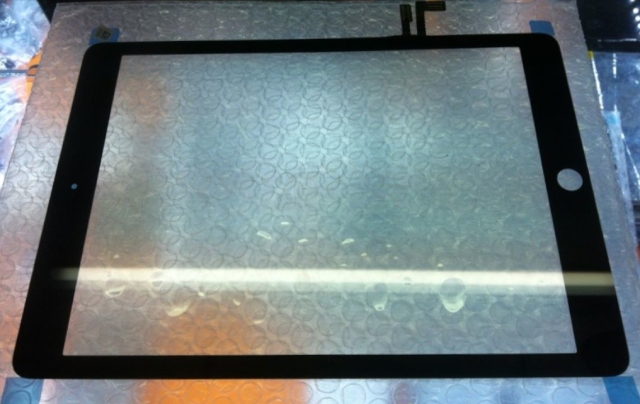 Apple's (NASDAQ:AAPL) next iPad could turn out to be one thin little machine — and it would be just a smidgen lighter as a result. Technology from the successful iPad mini could be carried over to make the full-size iPad just a little bit more portable than it already was.
People familiar with Apple's activity told the Wall Street Journal that the next iPad would be using a touch panel that is made of a film rather than glass. The film is thinner and lighter than glass, and those properties would be passed on to the new iPad.
Apple had previously been using glass-based touch panels in its iPads, likely because of their superior quality. However, the disparity between the film touch panels and glass touch panels is vanishing with technological advancements. This sets the stage for Apple to choose film over glass in the next tablet.
Apple can use whatever edge it can get in the tablet market. It may still be one of the strongest vendors, but it's slipping. For tablet operating systems, Apple came in second behind Google's (NASDAQ:GOOG) Android. Apple was also the only major vendor to see sales decline year-on-year for the second calendar quarter.
Products like the iPhone and iPad have often been praised for their simplicity — or ease of use — and their style. Making the next iPad just a little bit lighter and thinner could help maintain or improve that vogue appeal and keep sales from slipping any further down.
Fortunately for users, none of this means that they'll be touching cheap-feeling plastic screens, as the touch sensor technology is actually embedded underneath a layer of glass and above the actual display.
Follow Mark on Twitter @WallStMarkSheet
Don't Miss: Is Apple Getting Ready to Put on a Show?