Is the Pressure Off Google Now?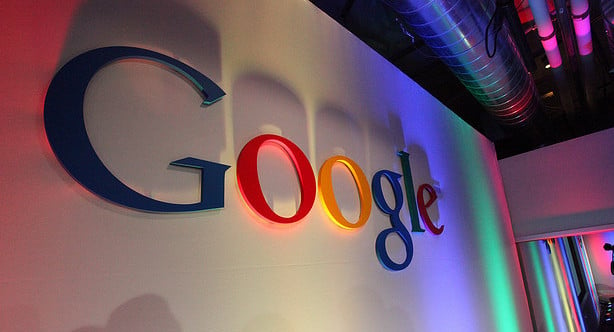 "We are closing in on our goal of a beautiful, simple, and intuitive experience regardless of your device," said Google (NASDAQ:GOOG) CEO Larry Page in the company's third-quarter earnings press release. From Page's comments, it appears as if the technology giant had few hurdles to navigate during the third quarter, but that was not the case.
Despite fears of Google's growth prospects, the company beat analyst expectations on both profits and revenue, and investors appear satisfied, bidding shares up as much as $67.22, or 7.56 percent, to $956.01, in after-hours trading. Google reported consolidated revenues of $14.89 billion for the quarter ended September 30, a 12 percent increase from the year-ago period, and net income came in $2.97 billion, or $8.75 per share, which compares to $2.18 billion, or $6.53 per share, a year ago.
Google's results showed that company still dominates in its key business: Internet search. The company held a 66.9 percent market share in August, while Microsoft's (NASDAQ:MSFT) Bing had a 17.9 percent stake and Yahoo (NASDAQ:YHOO), which continues to lose market share, accounted for 11.4 percent of  search that month.
Nearly matching search market share in importance is the revenue that Google's search advertisements generated. Ad prices dropped 8 percent from the year-ago quarter and 4 percent from the second quarter of 2013, showing that the rate of decline in revenue has slowed. Paid clicks increased 26 percent from a year ago and 8 percent from the second quarter.
Mobile advertising prices are a primary concern for investors because they sell for about one-third less than desktop ads, and they have hurt the company's overall ad prices for the past several quarters. In the second quarter, lower ad prices contributed to the slowing of overall revenue growth, which declined 19 percent over the three months ended in June.
Part of the reason that the rate of decline has slowed in the last quarter is because Google implemented a new and somewhat controversial strategy, and the result of that change was of particular interest to investors. The company required advertisers to buy ads for tablets and desktop computers together, rather than separately.
Because tablet ad prices are lower, advertisers had previously bid on them in order to cut the cost of a campaign. Firms that help agencies and marketers place Google ads have reported that prices have risen, but analysts are unsure how much of an impact that policy change has had on Google's overall advertising revenue.
"They were able to grow their revenue pretty substantially, particularly in their own websites, in spite of having lower overall ad prices," JMP Securities analyst Ronald Josey told Reuters. The key story for Google, he added, is that "their ad volume growth is outpacing the decline in cost-per-clicks."
But a bigger problem for Google is its Motorola unit, which continues to lose a lot of money. In the third quarter, Motorola lost $248 million, an increase from $192 million a year ago and $218 million in the second quarter, even though Google launched the new Moto X smartphone on August 1. The device was released to generally positive reviews, and Google was rumored to have budgeted $500 million marketing the Moto X.
But Motorola does have a lot of ground to make up, as Google paid $12.5 billion to acquire the division. Beyond the Internet giant's Android mobile software, which powers a wide range of handsets, the Motorola unit is the company's best opportunity to advance the design of mobile devices.
Analysts were looking to see whether Google was able to recover from July's disappointing earnings release, when both consolidated revenue and adjusted earnings missed analyst estimates. In the three months separating earnings reports, Google shares have lost $21.53, or 2.35 percent, of their value. But for 2013 as whole, shares have advanced 25.26 percent, far outpacing rival Apple's (NASDAQ:AAPL) around 5 percent decline.
The problem is that Google is changing. In the first few years after its 2004 initial public offering, growth was explosive, and revenue doubled almost every year. But as the tech company has matured, growth has slowed, and revenue now averages 20 percent annually. In the second quarter, revenue increased 19 percent.
Follow Meghan on Twitter @MFoley_WSCS
Don't Miss: Analyst: Here's Why Apple Picked the Right iPhone 5C Strategy.