Is This Activist Investor Trying to Rule Apple?
David Einhorn, a so-called activist investor and the hedge fund manager for Greenlight Capital, has filed suit against Apple (NASDAQ:AAPL) in an attempt to force Apple to release some of its $137.1 billion stockpile of cash to investors. As Apple prepares to ask its shareholders to vote on a proposal to eliminate preferred stock from its charter at their upcoming annual meeting on February 27, Einhorn plans to present a counterproposal that asks Apple to issue a preferred stock that will pay a perpetual 4 percent annual cash dividend.
After all, the cash belongs to the investors doesn't it? It does, but which proposal gives investors a better return?
Many short-term investors who are concerned about the recent dip in Apple's share price, support Greenlight Capital's attempt to liberate more of Apple's cash reserves. However, other analysts believe that Apple's conservative cash strategy is…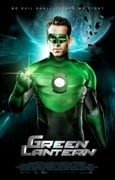 conducive to long-term growth and will benefit investors in the future by allowing Apple to survive any worst-case scenarios, like what it faced in the 1990s, before Steve Jobs revitalized the company with products like the iPad.
Besides protecting Apple through difficult economic times, its large cash reserves also allow Apple to easily fund new technological developments and to stay at the forefront of the electronics consumer market.
Einhorn, who accuses Apple of harboring a "depression-era mentality," feels that the company does a poor job of managing its marketable securities and cash reserves to the detriment of the investor. Einhorn's Greenlight Capital, which has been buying Apple stock since 2010, has recently taken a hit since Apple's stock declined about 35 percent from a record-high of $702.10 on Sept. 19.
Apple shares recently ended 1.44 percent higher this past Friday to close at $474.98.