Is This Another Nail in the Coffin for BlackBerry?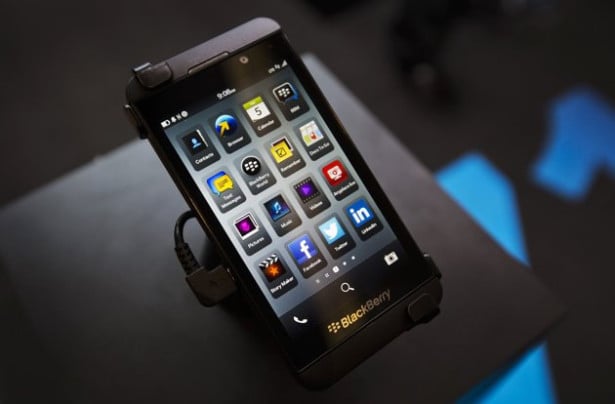 T-Mobile US Inc. (NYSE:TMUS) announced on Thursday that it would no longer sell Canadian-based BlackBerry (NASDAQ:BBRY) mobile devices in its retail stores, citing low consumer demand for the company's products.
In a report by Reuters, David Carey, T-Mobile's executive vice president for corporate services explained that BlackBerry products are almost exclusively used by business professionals who normally do not purchase smartphones in stores. As a result, T-Mobile will have additional space in stores, previously allocated to BlackBerry devices, which can now be used to display mobile devices that have been more successful sellers.
And as if the news of T-Mobile's abandonment of its products wasn't enough, BlackBerry's second-quarter financials were revealed on Friday and, as Forbes writes in its headline, the numbers are just as bad as warned. BlackBerry lost almost $1 billion in the second-quarter — $965 million — as a result of a massive write-down of remaining inventory. The main culprit for the write-down: the company's recently released flagship device, the Z10, which had been touted as a rival to Apple's (NASDAQ:AAPL) iPhone and Google (NASDAQ:GOOG) Android-powered devices.
Altogether, BlackBerry was only able to manage $1.6 billion in sales in the second-quarter and analysts are already calling the write-down proof that BlackBerry's turnaround attempt has failed. Analysts had originally predicted revenue of about $3 billion for the embattled smartphone maker, creating a shortfall of $1.4 billion when the actual number was revealed.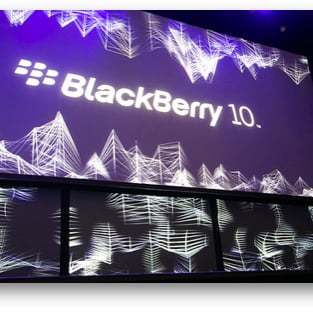 The financial report, along with T-Mobile's dropping of BlackBerry products in its retail stores, is something of a death knell for BlackBerry, which has struggled to keep pace with the kind of innovation that has pushed Apple and Google to the top of the smartphone market.
The Z10, which eschewed BlackBerry's classic physical keyboard for a touchscreen and sported the new BlackBerry 10 operating system, has been unable to establish itself beside Apple's iPhone or some of the more popular Google Android smartphones like the Samsung (SSNLF.PK)Galaxy S4 or LG G2.
Even before analysts had the chance to discuss what the best route forward for BlackBerry would be, the company pulled the trigger on a deal with Fairfax Financial Holdings Ltd. to be bought for $4.7 billion — a move analysts believed to be the only real option for the company that was once the leader in mobile. Under the terms of the deal, shareholders will receive $9 per share.
The most recent news coming out of BlackBerry's camp seems to come as a direct response to the T-Mobile news. BlackBerry is now selling unlocked Q10 and Z10 smartphones via its own website, for $549.00 and $449.00 respectively. While website TechCrunch doesn't take the move as a sign of a fire-sale, the move could be the first of many as the holiday season approaches and BlackBerry attempts to clear its huge surplus of Z10 devices.
Don't Miss: Larry Ellison Is Getting Pay Heat from Oracle Investors