Is This Major Sale Another Sign of a New iPhone Launch?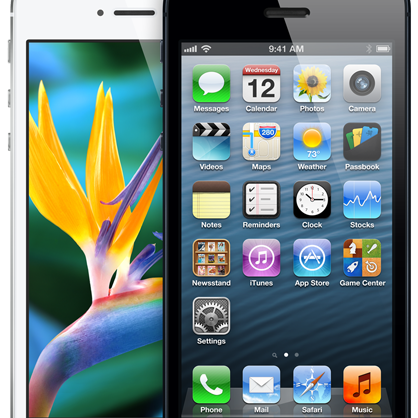 Yet another major retailer has launched a sales promotion aimed at reducing its stock of older models of iPhones as Apple (NASDAQ:AAPL) resellers anticipate an iPhone 5S debut this fall. Beginning on June 22, Walmart (NYSE:WMT) is reducing the price of the iPhone 5 from $189 to $129. This is over 30 percent off the iPhone 5's regular price.
The savings on the iPhone 4S is even greater. The cost of the iPhone 4S will go from $89 to just $39 – almost 70 percent off the regular price.
However, as with any sales promotion, there are a few stipulations. Customers must sign up for a two-year service contract with AT&T (NYSE:T), Sprint (NYSE:S), or Verizon (NYSE:VZ).
Walmart's heavily discounted iPhones may increase the pressure on its competitors pricing schemes. Best Buy (NYSE:BBY) is currently running its own iPhone promotion by offering customers a free upgrade to an iPhone 5 if they bring in their old iPhone 4 or iPhone 4S. Similar to Walmart's promotion, Best Buy customers must also upgrade with a 2-year contract at AT&T, Sprint, or Verizon.
All Things D reports that Best Buy lost about $65,000 in one day last year when it was forced to sell the iPhone 5 at Walmart's prices thanks to a price-matching guarantee. Best Buy later accused Walmart of false advertising since it reportedly didn't have enough iPhones in stock.
Here's how Apple and Walmart closed out on Friday.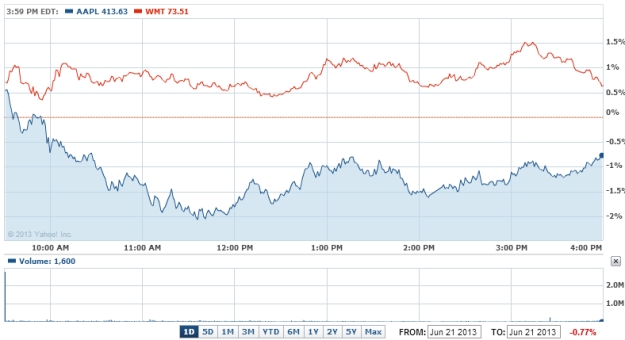 Here's how Apple traded on Monday: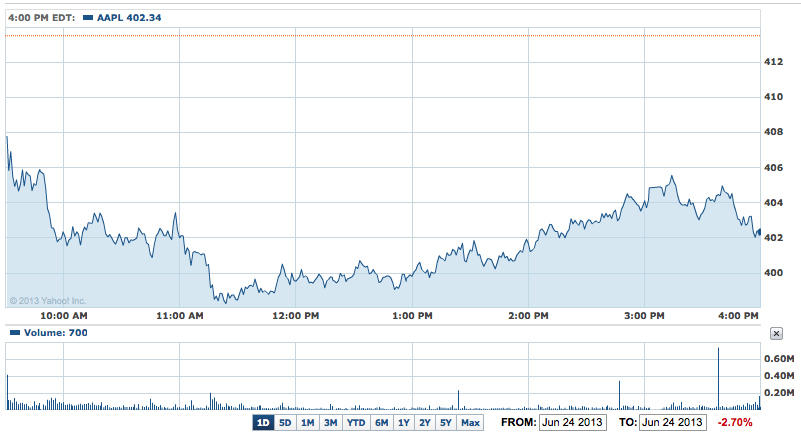 Follow Nathanael on Twitter (@ArnoldEtan_WSCS)
Don't Miss: Could This Be the First Million Dollar Apple Computer?