Is This More Proof of Apple's Fingerprint Scanner?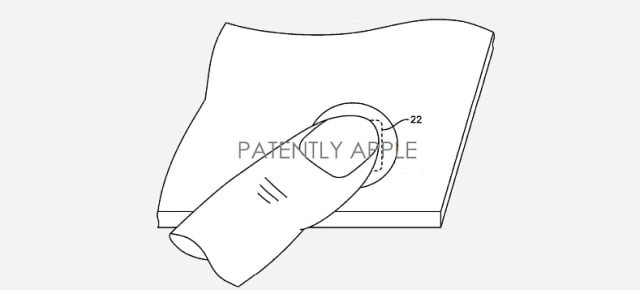 Does this recently discovered patent reveal how the home button fingerprint sensor in Apple's (NASDAQ:AAPL) upcoming iPhone 5S will function? According to Patently Apple, a new patent application discovered in Europe shows that Apple has developed a method that allows the home button to function as a fingerprint scanner, an NFC (near field communications) receiver, and an optical transmitter.
On Friday, photos of Apple's iPhone 5S packaging appeared on China's CTechCN website. Those images revealed that the iPhone 5S home button was surrounded by a silver-colored ring. The leaked images sparked speculation about how the new fingerprint scanner will operate.
According to Patently Apple, the patent outlines a fingerprint sensor technology that uses a "capacitive touch sensor electrode." This would explain the function of the "silver ring" that surrounds the home button. When a user touches the home button, this capacitive ring activates the fingerprint-sensing mode.
However, the patent also describes a home button design that can include NFC functions. This NFC technology could be used as part of a wireless payment system for retail shopping or as a security feature.
Besides operating as a fingerprint scanner and an NFC receiver, the home button structure described in the patent can also include an optical transmitter. Per Patently Apple, "The control circuitry in the electronic device may use the optical structures of the fingerprint sensor when communicating with external equipment." Both the optical transmitter and the NFC receiver could be utilized as replacements for typical wire-based data transmission methods.
Although this mystery won't be definitively solved until researchers get their hands on the finished product, the European patent uncovered by Patently Apple offers some tantalizing hints about what functions users can expect to find in Apple's latest flagship device. Wells Fargo analyst Maynard Um believes that a fingerprint scanner could give Apple a strategic edge over its competitors in the burgeoning mCommerce business. Apple is holding a media event at its Cupertino headquarters on September 10, where it is widely expected to unveil a new flagship iPhone 5S, as well as a lower-cost iPhone 5C.
Follow Nathanael on Twitter (@ArnoldEtan_WSCS)