Is This Proof of Apple's Pandora Killer?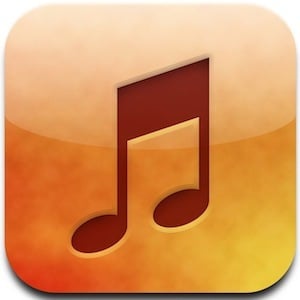 Apple (NASDAQ:AAPL) has long been rumored to be preparing to launch an Internet radio service rivaling Pandora (NYSE:P), and there is now evidence that the company's software may be in the process of being prepared for such a development. Files found within Apple's newly released iOS 6.1 operating system make references to an Internet radio service.
An independent graphic designer and the Apple blog 9To5Mac found graphical buttons within the Music app on iOS devices after applying a jailbreak to iOS 6.1. The buttons show the image of a radio tower, while their filenames suggest the user would be able to make purchases through the app. The resource files were last updated on January 9, 2013.
Rumors about Apple potentially launching a radio application first came about last year, but the company was reported to have been held up by talks related to content-licensing deals with music providers.
In a report in October, Bloomberg said the Pandora-rivaling feature from Apple would allow users with iTunes accounts to "buy tracks as music streams or revisit what they've heard in auto-generated playlists." That report said executives from the Universal Music Group, Warner Music Group (NYSE:TWX), and Sony's (NYSE:SNE) music division had met with Apple officials. The iPhone maker was hoping to launch the service within the first three months of 2013, it said.
Several analysts believe adding a radio service was the next step for Apple in expanding its software reach and ecosystem. "Radio is a natural step for Apple," BTIG analyst Rich Greenfield told Bloomberg. "This helps Apple dominate in cars, where people listen to an average of two hours of radio a day."
Pandora's streaming radio service picks out songs for users based on its algorithms. While it starts out as a free service, the paid version offers more features and unlimited listening time.
Don't Miss: Will Apple Have to Pull the iPhone From This Market?