Is This the Long-Awaited iPhone 5S?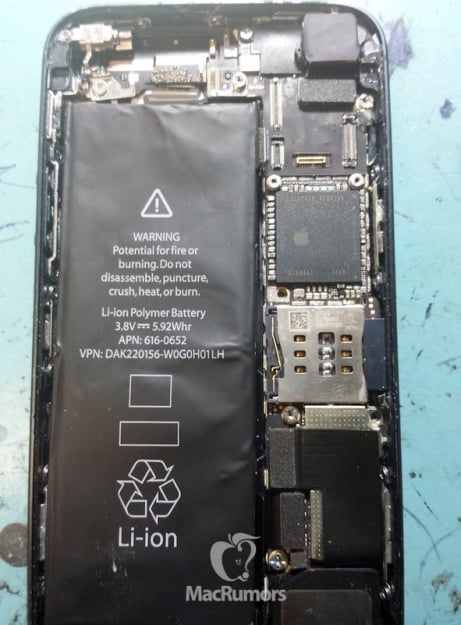 It appears Apple (NASDAQ:AAPL) has sprung yet another iPhone 5S leak. The latest purported images of Apple's next generation of iPhone were obtained by MacRumors. The images supposedly reveal the interior of the iPhone 5S as well as the outer rear shell.
The logic board that is visible in the photo of the phone's interior appears to match up to an earlier leaked image of an iPhone 5S logic board. Although it is interesting to note the congruency between the various leaked images, it is still impossible to verify the authenticity of the device shown in any of these images.
However, keeping that caveat in mind, it appears that the battery in these images has a 5.92 watt-hour capacity. This would indicate an increase in the next iPhone's battery capacity since the current iPhone 5 only has a 5.45 Whr battery. MacRumors also notes that the battery has several blank labels on it, which may indicate it is an early prototype.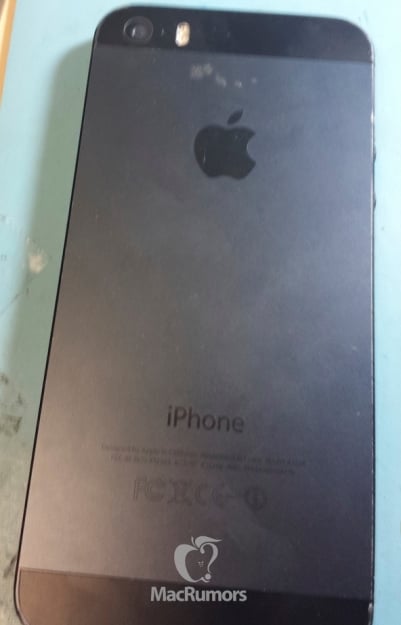 The rear casing of the iPhone 5S reveals some more obvious changes. The LED flash window has been altered from a round shape to a "pill-shaped" window. This seems to support the rumors that the next generation of iPhone will feature a dual LED flash.
Overall the images seem to indicate that Apple is focusing most of its upgrading efforts on the internal components of the next generation of iPhone. However, even if these images are authentic, it's quite possible that the device shown in these images is only an early prototype developed by Apple since many of Apple's usual model numbers are missing.
Follow Nathanael on Twitter (@ArnoldEtan_WSCS)
Don't Miss: 5 Reasons Apple Is Owning the E-Book Trial Now.