Is This the Source of Apple's iPhone 5S Motion Sensor Problems?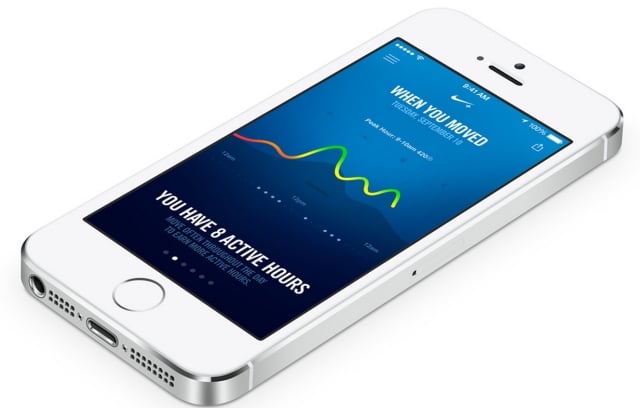 Earlier this month, tests conducted by Gizmodo demonstrated that many of the motion sensors in Apple's (NASDAQ:AAPL) iPhone 5S were improperly calibrated. Although the source of the problem was unknown at the time, Gizmodo noted that a software issue would likely be easier to fix than a problem that originated in the device's hardware.
However, it now appears that the iPhone 5S motion sensor issues are due to a new accelerometer part that is not found in previous Apple devices. According to RealityCap CEO Eagle Jones via Gizmodo, the culprit is the Bosch Sensortech BMA220 accelerometer.
As noted by the Chipworks' researchers who recently completed a teardown of the iPhone 5S, this is the first time that Apple has ever used this Bosch part in its devices. "Previously this has been a socket dominated exclusively by STMicroelectronics (NYSE:STM)," noted Chipworks.
According to the Bosch accelerometer's technical specifications, this part can produce a degree accuracy variance in tilt detection of up to five degrees, noted Jones on RealityCap's blog. This contrasts with a one degree accuracy variance found in a comparable part made by STMicroelectronics.
Although it is not known why Apple decided to switch to a less accurate part for the iPhone 5S, the RealityCap CEO noted that the Bosch accelerometer uses slightly less power than the STMicroelectronics part. "However, even this seems like poor justification for the inaccuracy that can clearly be seen in Apple's built-in compass/level app," wrote Jones.
Fortunately, Jones believes that app developers can work around the inaccurate hardware problem by embedding a calibration procedure into their apps. This procedure would correct the calibration data of Apple's iPhone 5S by making adjustments based on measurements taken when the user places the device in specific orientations.
Although Apple has yet to respond to this particular issue, it is possible that the company is working on some sample coding that could be used by app developers to compensate for the inaccurate motion sensor data.
Regardless of the cause, the incorrect motion data sensor readings are disappointing for iPhone 5S users since Apple stressed the importance of its new M7 motion coprocessor that would allow users to run various fitness apps on the iPhone 5S.
Here's how Apple traded on Friday:

Follow Nathanael on Twitter (@ArnoldEtan_WSCS)
Don't Miss: Samsung Loses to Apple, Again.