Is This Why Apple Didn't Make a Gold iPad?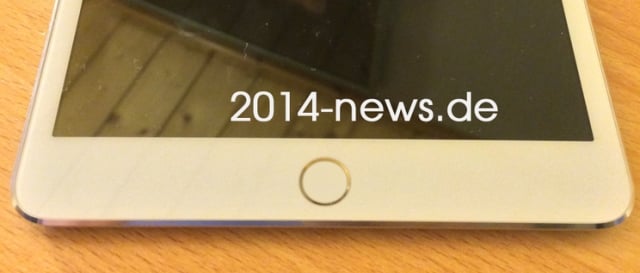 Before Apple Inc. (NASDAQ:AAPL) revealed that its new iPad Air and iPad mini with Retina display would only be available in silver or space gray, many industry watchers had speculated that the Cupertino, California-based company would also unveil a gold-colored model, as it did for the iPhone 5S. Various images of a purported gold-colored iPad even circulated online.
So why didn't Apple make a gold-colored iPad? Well-known tech industry commentator John Gruber claims to know the answer. In a recent iPad-centric posting on his Daring Fireball blog, Gruber inserted an intriguing iPhone 5S footnote about Apple's rumored testing of a gold iPad.
"One other thing the 5S offers that the new iPads do not: a gold option. My understanding is that they tried it, and it just didn't look good bigger. It works on the iPhone because the iPhone is so much smaller — more like jewelry," wrote Gruber. Although he offered no source for his assertion, Gruber is known as "one of the foremost experts on all things Apple," The Verge writes.
Other commentators believe the lack of a gold iPad may be related to production constraints. Well-connected KGI Securities analyst Ming-Chi Kuo predicted that Apple would not have a gold color option for either of the new iPads before last week's media event.
Kuo believes that Apple didn't make a gold iPad because the company had already allocated its gold casing production capacity to the iPhone 5S. Apple fans that were hoping the company would unveil a gold-colored iPad sometime next year may prefer to believe Kuo's version of events, since it allows for the possibility that Apple may one day release a gold iPad Air or gold iPad mini with Retina display.
Who knows? Perhaps Apple is saving the gold iPad color option for an upcoming Touch ID-enabled version of the iPad. While Apple didn't introduce a gold iPad or an iPad with a fingerprint sensor at least week's media event, the company did introduce several dramatic changes to its iPad product line.
The iPad Air is 20 percent thinner and 28 percent lighter than the fourth-generation iPad, while the new iPad mini was outfitted with Retina display. Both tablets were also upgraded with a 64-bit A7 processor — the same chip found in the iPhone 5S.
Here's how Apple traded on Tuesday:

Follow Nathanael on Twitter @ArnoldEtan_WSCS
Don't Miss: Motorola Undercuts Apple's iPhone 5S With a New Moto X Price.