Is Verizon Key to Success for Smartphone Operating Systems?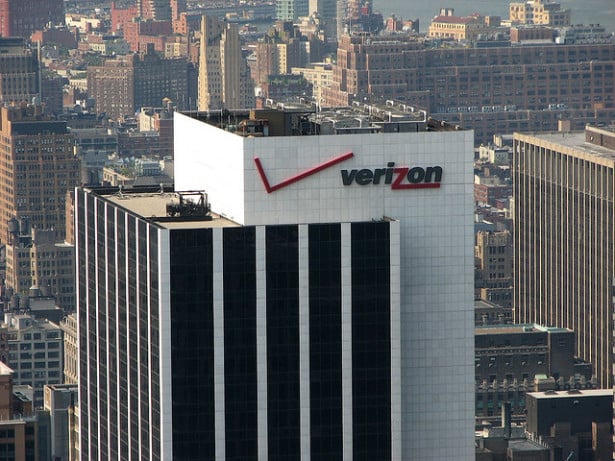 When it comes to customers, smartphone sales, and sales smartphones based on operating systems, it seems Verizon (NYSE:VZ) stands above the rest, topping AT&T (NYSE:T), Sprint (NYSE:S), and T-Mobile (NYSE:TMUS) in all three areas. And, it may keep it up for some time into the future.
Data from Kantar Worldpanel ComTech USA put Verizon in the number one spot. With a 36.9 percent share of the market — based on sales within the three months of the second quarter, and making the data more valuable for forecasting the future trends, according to Kantar Worldpanel — Verizon easily came out on top, and was the only major carrier to increase its market share, up 1.9 percent year-over-year.
AT&T was not quite as fortunate as Verizon, taking in just 26.5 percent of the market. Sprint followed behind, with a little over half of AT&T's market share, at 13.8 percent. T-Mobile had only 10 percent of the market. These three did not see any major change in their market share in the second quarter.
The most popular smartphone operating systems have also kept their respective places in the rankings. Google's (NASDAQ:GOOG) Android took a 51.5 percent share of smartphone sales in the U.S., while Apple's (NASDAQ:AAPL) iOS took 42.5 percent, which was up 3.3 percent year-over-year. Microsoft's (NASDAQ:MSFT) Windows Phone followed at a considerable distance, with only a 4 percent share, but did manage to increase its position by 1.1 percent.
By managing to have the most sales of all the carriers, Verizon was also able to make the most sales of each operating system. This makes the carrier particularly valuable to the companies behind each operating system. Ensuring that their devices are featured prominently on Verizon's website and in its stores could make a significant difference in sales.
For Apple, a closer arrangement with Verizon could help it gain ground on Android. Verizon made up 40 percent of iOS sales, and 35 percent of Android sales. Apple gets plenty of sales support from AT&T, which accounts for 39 percent of sales, but if it worked with Verizon to increase sales on that network, it may be able to shrink the number of sales going to Google at the carrier.
Apple may already have this in mind. At Verizon, 25 percent of upgrades from feature phones to smartphones are to an iOS device. At AT&T this number is 21 percent. However, Apple may have to worry about losing clout with AT&T, as upgrades to Android — at 29 percent of all upgrades from feature phones — are higher than upgrades to iOS at the carrier.
Considering that Verizon was the only carrier to see significant sales growth during the second quarter, it may be wise for Apple, Google, and Microsoft to work closely with the wireless carrier on sales. The next quarter could be an opportunity to bring up sales and gain an edge on any competitors that don't give Verizon as much attention.
Don't Miss: Is Apple Doomed to Be No. 2 in Tablets, Too?
Follow Mark on Twitter @WallStMarkSheet