Is Your Apple Device Vulnerable to This Hacker Attack?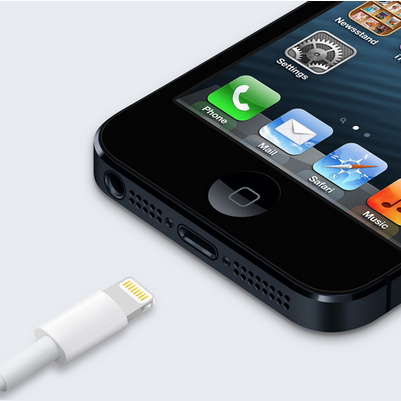 Does the biggest threat to your iPhone's security come from the charger? Three researchers from the Georgia Institute of Technology recently demonstrated how Apple's (NASDAQ:AAPL) iOS-powered devices could easily be infiltrated by utilizing malware loaded onto a charger.
According to the BBC, the researchers were able to circumvent Apple's security system by hiding their malicious application using the same method that Apple uses to conceal its own built-in software.
Via Digital Trends, lead researcher Billy Lau states that many iOS users fail to install antivirus software because their users feel their devices are "impenetrable." It took less than a minute to compromise the security of Apple's mobile operating system using this method.
In a written summary of their work, the researchers note, "All users are affected, as our approach requires neither a jailbroken device nor user interaction." However, it should be noted that the researchers had to build a bogus Apple charger, or "Mactan," in order to implement this attack.
The BBC reports that the team spent about $45 to build this fake Apple charger. "This hardware was selected to demonstrate the ease with which innocent-looking, malicious USB chargers can be constructed," wrote the researchers.
Although hackers can apparently infiltrate iPhones and iPads using this method, Apple users are only vulnerable if a hacker is able to switch out their charger with a fake one. In this sense, the best security for your iOS-powered devices may be to simply keep a close eye on your charger.
The researchers will make a full presentation of their findings at the upcoming Black Hat hacker conference in Las Vegas that runs from July 27 to August 1. The researchers will also present recommendations on how Apple could remedy this security vulnerability.
Here's how Apple has been trading over the past week.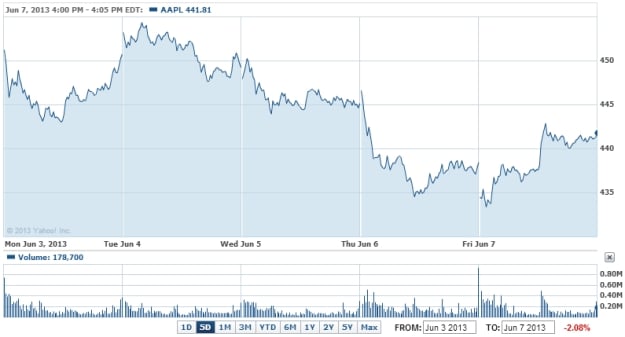 Follow Nathanael on Twitter (@ArnoldEtan_WSCS)
Don't Miss: Was Steve Jobs Inspired by Sony?