Is Your New iPhone Battery Dying Too Fast? It's Apple's Fault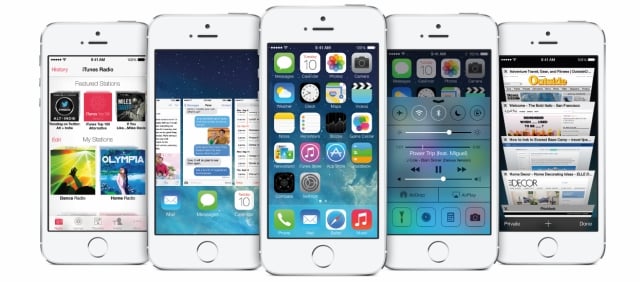 Apple (NASDAQ:AAPL) has reported a flaw in certain iPhone 5S models that causes the battery to drain much faster than it should. The 5S's battery life is supposed to be significantly longer than previous iPhone models.
"We recently discovered a manufacturing issue affecting a very limited number of iPhone 5S devices that could cause the battery to take longer to charge or result in reduced battery life," Teresa Brewer, an Apple spokeswoman, said to The New York Times. "We are reaching out to customers with affected phones and will provide them with a replacement phone."
The company didn't reveal how many phones were experiencing the problem, which Apple characterized as a manufacturing issue and not a defective battery. The Times said that consumers experiencing the problem at first thought they had defective batteries, but it appears the issue is related to the phones themselves.
The battery lives of the iPhone 5S and 5C models are advertised on Apple's site as having 250 hours of standby time, 10 hours of 3G talk time, 10 hours of video playback, 40 hours of audio playback, and Internet use of eight hours on 3G and 10 hours on LTE or Wi-Fi. The company said if new iPhones come in significantly below those figures, they may be affected by the manufacturing issue.
The new iPhone lineup is touted by Apple as having much longer battery life than older generations. On Apple's site, the company says the iPhone 4S battery has 200 hours of standby time, eight hours of 3G talk time, and Internet surfing of six hours on 3G and nine hours using Wi-Fi.
Apple's new iPhone lineup posted record sales when the 5S and 5C hit stores in September; iPhone sales specifically boosted Apple's third-quarter earnings figures that were reported at the beginning of the week. Revenue grew 4.2 percent to $37.47 billion, beating the mean analyst estimate of $36.84 billion and the company's own guidance of between $34 billion and $37 billion. Earnings fell 4.7 percent on the year to $8.26 per diluted share, also beating the mean analyst estimate of $7.93 per share.
Follow Jacqueline on Twitter @Jacqui_WSCS
Don't Miss: Analyst: Apple Earnings Growth Is Coming.