iScreens: Is Apple Poised to Go Bigger?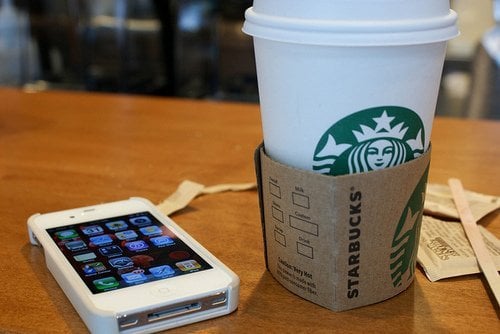 As more technology companies rise in the ranks, industry leaders are feeling the pressure to perform. Now understanding that their once loyal consumers have many options for the size and make of their smartphones and tablets, companies are looking for ways to set themselves apart, diversify their products, and ensure that they're effectively meeting every consumer's needs.
That's why Apple Inc. (NASDAQ:AAPL) is so adamant about expanding its offerings. According to The Wall Street Journal, the tech giant is currently working with its Asian suppliers to test the potential of larger screens for its line of iPhones and tablets. While the current iPhone 5 has a 4-inch screen and the iPad a 9.7-inch one, Apple is now looking into smartphone screens that span longer than those 4 inches, as well as a new tablet device that stretches about 13 inches diagonally.
It isn't conclusive whether the Cupertino, California-based company will end up eventually offering these products on the market, but the exploration into different screen sizes is significant because it reflects the pressure Apple feels to meet consumer needs in order to keep up with its competition.
Rival Samsung Electronics (SSNLF.PK) has especially proven its commitment to consumer satisfaction, catering to different needs and tastes with its various product sizes.
This consumer-driven strategy is what has allowed the South Korean electronics company to slyly beat out the smartphone giant at its own game, evidenced by Apple now occupying the No. 2 ranking in the smartphone rat race according to results from the first quarter. It holds a 17.9 percent share of the market while Samsung scores the No. 1 spot thanks to its 33.1 percent share.
But luckily for Apple — at least for now — it is holding tight to its tablet dominance. In the first quarter, it held 39.6 percent of the market, while Samsung only could post a 17.9 percent figure.
However, the share gap between these two rivaling companies is quickly dwindling as Apple witnesses its market share fall, suffering a 20 percent decrease in the first quarter compared to the year before; Samsung had a rise of about 6 percent.
Samsung isn't the only competition Apple needs to worry about. Other tech companies are also rising in the ranks as they try to roll out different devices that can appeal to the consumer base that Apple and Samsung are not reaching.
Sony Corp. (NYSE:SNE) and Huawei Technologies Co. are quickly becoming bigger forces to contend with — and they have their "phablets" to thank for that. If you can't beat Apple or Samsung in the smartphone and tablet game, why not combine the devices and test that strategy? Phablets are tech devices that represent a cross between a smartphone and a tablet, with display screens stretching larger than 5 inches.
This new division of devices comes just as production for the new Apple iPhone and iPad is ramping up significantly. Apple's new products are expected to arrive in the coming months, with the iPad boasting the same screen size and resolution but with a lighter and thinner display structure, and the new iPhone also having the same size and resolution.
Will this be the last line of devices to come before a major size restructuring? We will have to wait and see.
Don't Miss: Analyst: Investors Should Be 'Forgiving' Over Apple Earnings.