Stocks Fight Off Washington D.C.
Despite Washington D.C. attracting attention to itself like a ring girl at MGM Grand, stocks came out of the corner swinging in January.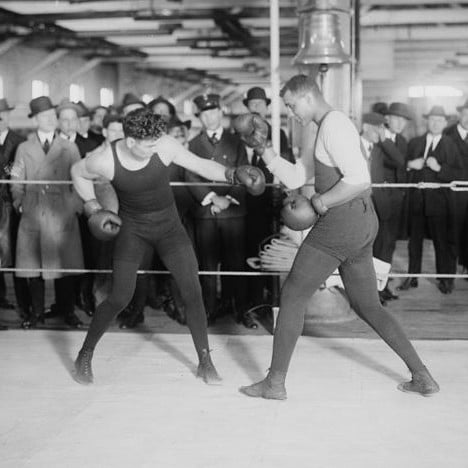 With spending cuts in the fiscal cliff delayed, along with the debt ceiling, stocks logged a monthly performance worthy of record books. In January, the Dow Jones Industrial Average increased 5.8 percent to close at 13,860, while the S&P 500 gained 5.0 percent to finish just shy of 1,500. The Nasdaq climbed 4.1 percent higher.
It was the best January for the Dow since 1994, and the best for the S&P 500 since 1997. Both indices posted their best month since October 2011. According to TrimTabs Investment Research, nearly $80 billion flowed into stock mutual funds and exchange traded funds in January, the best monthly haul in at least a decade.
In terms of sectors, energy and healthcare led the gains, but technology names attracted the most attention on an individual stock basis. Netflix (NASDAQ:NFLX), was the best performer in the S&P 500 for January, surging 78 percent. The online media company managed to dodge a net loss and surprised Wall Street with a fourth quarter profit. Best Buy (NYSE:BBY) and Dell (NASDAQ:DELL) were also among the top performers, thanks to buyout rumors.
To the downside, Apple (NASDAQ:AAPL) was the worst performer in the S&P 500. The tech giant logged a 14.4 percent drop and lost its title as the world's most valuable publicly traded company. Research in Motion (NASDAQ:RIMM) was on its way to a jaw-dropping January, but shares declined 27 percent in the final trading days of the month.
Is the tone set for the rest of the year…
While past performance is no guarantee of future success, and basing investment strategies for the entire year from the first month sounds ridiculous, a strong January is historically very positive for the market.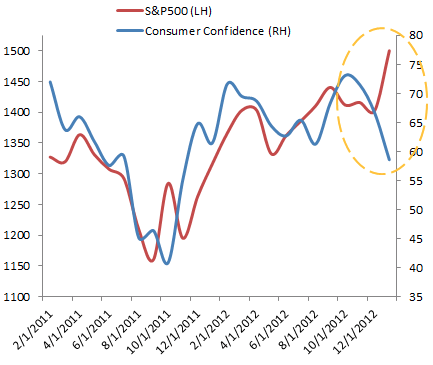 The January Barometer, one of Wall Street's more accurate prediction tools, has the tagline, "As the S&P 500 goes in January, so goes the year." According to Howard Silverblatt from Standard & Poor's, stocks have moved for the year in the same direction as January in 61 of the past 84 years, or roughly 73 percent of the time. On the other hand, a down January typically leads to a year of weakness. The last time the January Barometer gave a false reading was in 2001, when the S&P 500 gained 3.5 percent, but finished the year in the red.
Seasonal trading patterns aside, there are still many obstacles that may trip up the market. Issues in Washington have merely been delayed instead of solved. The economy in the final quarter of 2012 contracted and consumers are still in survival mode amid high unemployment. By the time that bell rings for the twelfth round, Mr. Market may not know what hit him.
Investor Insight: Facebook: Still Expanding its Message Around the World