Japanese Carrier Sees Quarterly Revenue Spike Thanks to Apple's iPhone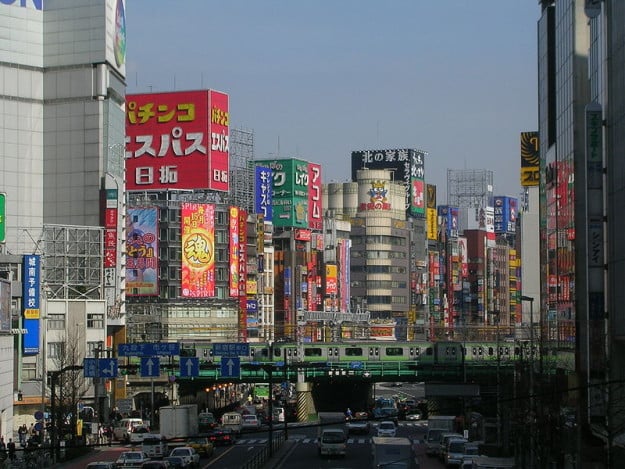 Japanese carrier SoftBank Corp. is reaping the rewards of its long-running distribution deal with Apple Inc. (NASDAQ:AAPL), reports Apple Insider. According to SoftBank's latest quarterly results, the wireless provider accounted for 40 percent of Japan's total iPhone 5S and iPhone 5C sales. Thanks to its robust iPhone sales, the carrier also reported mobile revenue of 996 billion Japanese yen, a 29 percent increase over last year's revenue from the same period.
The rest of Apple's Japanese iPhone sales were split between rivals KDDI and NTT DoCoMo (NYSE:DCM). KDDI held a 26 percent share, while DoCoMo held a 34 percent share.
SoftBank also surpassed the other two major Japanese carriers for the total number of subscriber additions in 57 of the past 62 months since it signed a 2008 distribution deal with Apple. KDDI signed a distribution deal with Apple in 2011, while Japan's largest carrier, NTT DoCoMo, only began offering the iPhone last month.
Although many observers expected that the recently signed deal with Apple would boost DoCoMo's overall smartphone market share, the Japanese carrier actually reported a record drop in monthly subscriptions only a few weeks after acquiring the iPhone. According to Reuters, DoCoMo lost 66,800 subscriptions in September, though SoftBank and KDDI each gained about 250,000 subscriptions.
However, in DoCoMo's recent earnings results conference call, company President and CEO Kaoru Kato cited the initial iPhone supply shortage and the company's unfamiliarity with Apple's products as two major reasons for the shortfall. "We are not really fully accustomed to this product, so we will try to overcome this challenge and boost our competitiveness going forward," Kato said.
Thanks to Apple's distribution deals with all three major Japanese carriers, Apple's iPhone took a 34 percent share of the country's total smartphone market in September, according to Counterpoint Technology Marketing Research, via Reuters. Although SoftBank is currently getting the greatest benefit from Apple's new iPhone sales, the Cupertino, California-based company stands to gain no matter which Japanese carrier comes out on top.
"Japan is already one of the best countries for Apple in terms of iPhone market share before NTT DoCoMo started to sell, and its share could reach half of [all] smartphones, if all the major three carriers continue to sell as they have been doing," Gartner senior analyst Atsuro Sato said to Reuters.
Follow Nathanael on Twitter @ArnoldEtan_WSCS
Don't Miss: Analyst: Here's What Gave Apple Stores a 'Quantum Leap'.