Jobs' Bio Led Julian Robertson to Sell His Apple Shares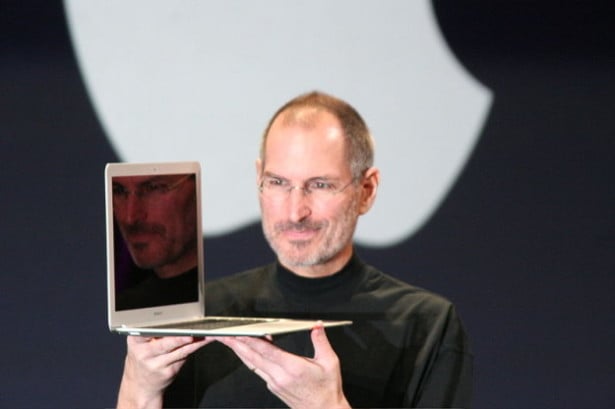 Apple (NASDAQ:AAPL) co-founder Steve Jobs just got burned by billionaire legend Julian Robertson, and his company now has to face the consequences without him.
The renowned hedge funder appeared on CNBC's "Closing Bell" segment Monday afternoon, and explained why he sold his entire Apple stake in the first quarter of this year. Though Robertson didn't offer any notable analyses or forecasts for the future of Apple, he made the interview memorable by declaring his disdain for the Cupertino, California-based company, and more specifically, Steve Jobs.
Robert explained to CNBC that prior to selling all of his Apple shares in January, he read Jobs' biography and learned how "really awful" of a person the Apple CEO was. Though the company's stock was performing well for him, he made the decision to sell because, "I came to the conclusion that it was unlikely that a man as really awful as I think that Steve Jobs was could possibly create a great company for the long term. I just don't believe bad guys do well in the long run."
So far, Apple has been able to prove Robertson wrong, only recently selling 9 million smartphones in three days at its latest iPhone launch, but the hedge hunter still voiced doubt that the company will be able to sustain that current success with men like Jobs at its founding, and asked, "How can you create a great organization of people and be that mean a person?"
Still, although Robertson was quick to point out his problems with the former CEO, he also recognized his success with the iPhone and iPad and called him "one of the great geniuses of the world." He admitted that if Jobs was still alive, "I'd still be in it," holding shares; however, just two days after the second anniversary of the man's death Robertson continued to maintain, "But he's not the kind of guy I think that would develop a long-standing company." Apple was down -1.38 percent at 481.01 at the market close on Tuesday, and Robertson may have even given loyal investors something new to consider.
Don't Miss: Analyst: No Headwinds Ahead to Hurt Apple's Margins.