John Chen's Vision for the Future of BlackBerry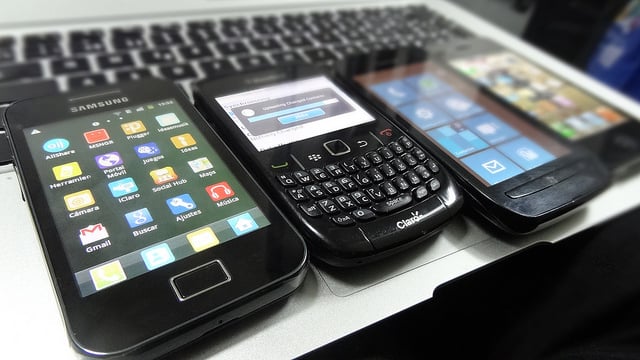 In an article for CNBC, new BlackBerry (NASDAQ:BBRY) CEO John Chen explains why he believes the company can succeed with its massive turnaround plan that has left many skeptical. Chen reiterated previous assertions that BlackBerry's competitors and the media have been blowing BlackBerry's financial woes out of proportion. "It's been easy for competitors to promote negative stories about BlackBerry, focusing on the business of the past. But I'm not focused on who BlackBerry used to be — I'm focused on what BlackBerry will be today and in the future," he said.
Chen pointed to his team of talented professionals (the ones that haven't been fired, anyway) as one reason he's confident about the company's ability to become profitable again. Another reason of course was the company's ongoing reorganization. Chen has restructured the company into new operating units that bring the company's remaining strengths to the forefront of its operations; Enterprise Services, Messaging, QNX Embedded business and the Devices business.
BlackBerry's new business structure involves a heavier focus on its enterprise services, which is the company's most successful division. "When it comes to enterprise, we're still the leader. Don't be fooled by the competition's rhetoric claiming to be more secure or having more experience than BlackBerry," Chen said.
Back in November, BlackBerry made the surprise announcement that it would abandon plans to sell itself and instead undergo a massive restructuring with a new CEO in an attempt to pull off a massive turnaround. BlackBerry pioneered the modern smartphone, but has fallen far behind competitors including Apple (NASDAQ:AAPL) and Samsung Electronics (SSNLF.PK).
BlackBerry co-founder Mike Lazaridis is one of the latest parties to lose faith in the struggling smartphone maker, selling off his remaining stock in the company last week according to a regulatory filing. Since BlackBerry announced that it would undergo a turnaround rather than sell itself, even more customers have been ditching the company's devices and services, and many feel bankruptcy for BlackBerry is imminent.
But Chen isn't going to let the haters get to him. "We've accomplished a great deal in these last couple months, and we're positioned for the long haul. We have a strong cash position with more than $3 billion on hand, a renewed spirit, and trusted technology, network and platform," Chen concluded.
More From Wall St. Cheat Sheet:
Follow Jacqueline on Twitter @Jacqui_WSCS