Jony Ive Book Revelations: Jobs Disliked White Apple Products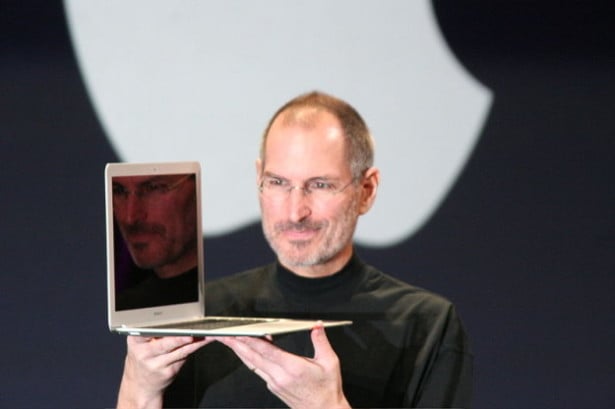 Jony Ive, a recently released book by Leander Kahney about Apple's (NASDAQ:AAPL) renowned product designer, offers readers a "detailed portrait of a creative genius." The book also contains fascinating tidbits of information about the decisions that influenced Apple's product designs after Steve Jobs returned as CEO of the company in 1997.
Jony Ive was the designer behind some of Apple's most iconic products, including the brightly-colored iMac. Upon its release, the computer was hailed for its unusual translucent candy-colored casing and distinctive shape. However, Ive soon began designing Apple products in white as a reaction to this colorful design, reports Business Insider.
After designing the iBook with a white plastic casing, Ive wanted to continue exploring this design ethos with the iPod. "Right from the very first time, we were thinking about the product, we'd see [the iPod] as stainless steel and white," said Ive. "It's just so…brutally simple. It's not a color. Supposedly neutral — but just an unmistakable, shocking neutral."
However, Jobs was not as enthusiastic about the move towards white-colored product designs as Ive was. "Initially, Jobs's instincts were against white products," wrote Kahney in Jony Ive. In order to reach a compromise, Apple's designers created several colors that were as close to white as possible without being pure white.
"Moon gray and seashell gray were shades developed by us at Apple that were so close to white as to appear almost white but were in fact gray," recalled Doug Satzger, a member of Apple's design team. As noted by Business Insider, other colors created by Apple included cloud white, snow white, and glacial white. Jobs preferred "moon gray" and the color was approved for a keyboard and eventually used for the iPod's earbuds. After its release in 2001, the "white" iPod and its unique "click wheel" navigation interface quickly became one of Apple's most iconic designs.
Ive recently hinted that his propensity for white plastic design elements may have been influenced by his early exposure to the Star Wars film. In a recent interview with talk show host Charlie Rose, Ive discussed the significance of a "Stormtrooper" helmet that was selected to be included in a charity auction curated by Ive and industrial designer Marc Newson.
"Star Wars was something that both Marc and I grew up watching and it was really, really informative to our view of the future," noted Ive. "This idea of having the baddies in bright white shiny armor was fantastic."
Here's how Apple closed out Friday's shortened trading session.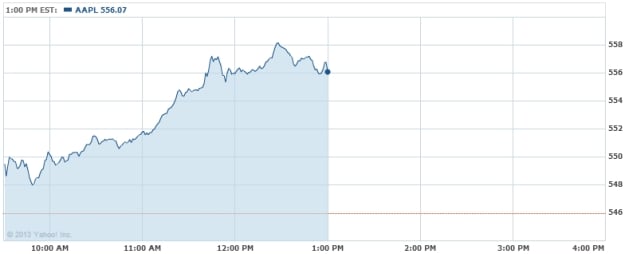 Follow Nathanael on Twitter (@ArnoldEtan_WSCS)
Don't Miss: Analyst: Apple Will Reap Black Friday Tablet Bonanza.