JPMorgan to Fight CFTC Charges, Alcoa to Kick Off Earnings Season: Morning Buzzers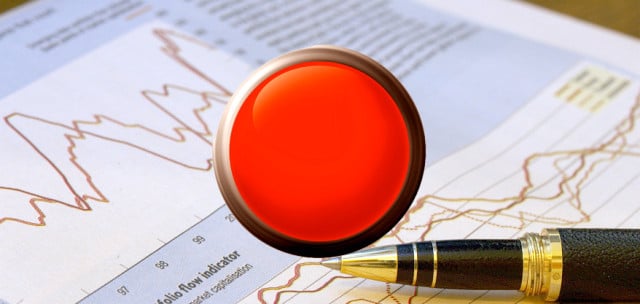 U.S. stock futures were a mixed bag this morning as investors wait for Alcoa (NYSE:AA) to kick off earnings season and continue to consider potential impacts of the government shutdown. At the moment, lawmakers don't seem to be any closer to reaching an agreement on the budget, which has left investors and economists spooked about the possibility the U.S. will default on its debt. According to the Congressional Budget Office, lawmakers have until the end of the month to come to an agreement before the U.S. runs out of money to pay its bills.
Futures at 8:30 a.m.: DJIA: +0.11% S&P 500: +0.17% NASDAQ: +0.22%
Here's your cheat sheet to what's buzzing this morning:
Alcatel-Lucent (NYSE:ALU), the French maker of network equipment, will cut 10,000 jobs as part of a restructuring plan by CEO Michel Combes as he seeks to make the company profitable. The job cuts, which will be completed by 2015, are expected to save Alcatel $1.2 billion, according to Bloomberg. Alcatel has suffered from lower equipment prices, competition with China's Huawei Technologies, and reduced investment from European wireless carriers. The cuts will happen worldwide and account for 14 percent of the company's workforce.
JPMorgan (NYSE:JPM) is reportedly getting ready to fight certain charges related to the London Whale trading scandal in court. The Commodity Futures Trading Commission doesn't appear that it will be willing to accept a settlement from the bank over the matter. JPMorgan has already paid $1 billion to several different regulators to settle charges related to the scandal, but the CFTC opted out of those settlements so it could pursue its own case against the bank, which the CFTC believes behaved recklessly and manipulated the derivatives market, according to a report from the New York Post.
Alcoa Inc. (NYSE:AA) will be kicking off earnings season after the bell today. The aluminum company is considered to be a bellwether for the commodities market, so investors will be closely watching the results from today's report. Alcoa's results will tell economists a lot about the manufacturing sphere's demand for lightweight metal, according to the Associated Press, which will be valuable information in a slowly growing economy. Analysts are expecting Alcoa to report earnings of 6 cents per share, up from 3 cents a year ago. Revenue forecasts are around $5.63 billion, a small decline from $5.83 billion posted last year.
Samsung Electronics (SSNLF.PK) is trying to expand out of the increasingly saturated smartphone market by looking to make software acquisitions, according the Wall Street Journal. Samsung rivals Apple (NASDAQ:AAPL), Google (NASDAQ:GOOG), and Microsoft (NASDAQ:MSFT) already have significant experience with software. According to internal documents seen by the Journal, Samsung is scouring Silicon Valley for software start-ups to acquire, with games, mobile search, and social media of specific focus.
Follow Jacqueline on Twitter @Jacqui_WSCS
Don't Miss: 5 Reasons You Should Be Very Scared of a U.S. Default.