JPMorgan's Possible $7B Settlement, Amazon's New Kindles: Morning Buzzers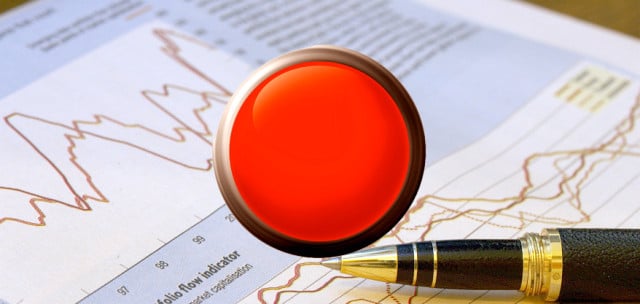 U.S. stock futures rose slightly Wednesday morning, but investors are concerned about lawmakers reaching an agreement on the budget. The debate on budget cuts in Washington could lead to a government shutdown if an agreement can't be reached by the end of the month. A Commerce Department report released Wednesday morning showed that equipment orders, which includes items like computers and machinery, unexpectedly rose in August.
Futures at 8:30 a.m.: DJIA: +0.1%, S&P 500: +0.02%, NASDAQ: +0.12%.
Here's your cheat sheet to what's buzzing Wednesday morning.
JPMorgan Chase (NYSE:JPM) could pay between $3 billion and $7 billion to settle investigations into various suspicious practices that the bank is accused of. JPMorgan has offered $3 billion to end a probe into its mortgage business, The Wall Street Journal reports. According to the publication, the Justice Department has rejected that amount as too low due to the high number of cases involved. JPMorgan is facing a series of investigations by the Justice Department that include queries into its mortgage business, hiring practices in China, and energy trading.
Amazon.com Inc. (NASDAQ:AMZN) unveiled its new Kindle Fire HDX tablets, one with a 7-inch screen and one with a 8.9-inch screen, late on Tuesday night. Amazon's new Kindle devices are lighter and faster with more memory and longer battery life, according to a report from The New York Times. If users did nothing but read using the 8.9-inch model, the battery life would supposedly last 17 hours. The cheapest of the new Kindle Fire tablets will cost $139. Amazon is releasing the tablets into a competitive market that's dominated by Apple's (NASDAQ:AAPL) iPad.
Microsoft (NASDAQ:MSFT) should count founder Bill Gates out as a possible replacement for CEO Steve Ballmer, who made the surprise announcement last month that he'll leave Microsoft sometime in the next year. Gates has said he's not interested in working at Microsoft full time, as running his charity foundation is his full-time job, according to an interview with Business Insider. Ford (NYSE:F) CEO Alan Mulally and Computer Sciences (NYSE:CS) CEO Mark Lawrie are rumored to be at the top of Microsoft's CEO wish list.
AT&T (NYSE:T) has unveiled some big plans to expand its LTE network. During a Tuesday morning conference heard by TechHive, CEO Randall Stephenson said AT&T's network will eliminate copper phone lines completely by 2020 in order to switch entirely to LTE, IP, and cloud computing. AT&T is also developing a service called LTE Broadcast that will help deliver specific content to certain areas and ease traffic on its LTE network.
Follow Jacqueline on Twitter @Jacqui_WSCS
Don't Miss: 4 Signs Income Inequality Isn't Going Away in the U.S.