Judge Denies Apple and Samsung Motions Over Damages Retrial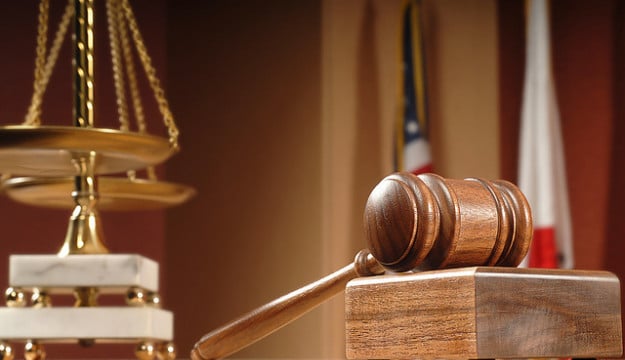 As Samsung (SSNLF.PK) and Apple (NASDAQ:AAPL) prepare for yet another patent-infringement trial in the Northern District of California, both companies are still submitting motions related to the damages trial that concluded last November. As reported by Foss Patents, U.S. District Judge Lucy Koh recently denied "judgment as a matter of law" motions, or JMOL motions, that were submitted by both parties.
According to Judge Koh's order, Apple was seeking "supplemental damages, and prejudgment interest." Apple contended that "[t]he only reasonable conclusion that the jury could have reached…was that Apple is entitled to the full amount of Samsung's profits." During last year's trial, Apple was asking the court for almost $380 million in damages.
However, the jury in the previous trial ruled that Samsung should pay the iPhone maker only about $290 million in damages over thirteen products that were found to be infringing on five of Apple's patents. Along with the damages award from a previous trial, Samsung now owes Apple approximately $930 million. In her order, Judge Koh noted that the jury in the previous trial "partially credited both sides' positions and reached a reasonable decision." For this reason, Judge Koh denied Apple's JMOL motion for a larger portion of Samsung's profits.
On the other hand, Samsung was seeking an overall smaller damages award through several JMOL motions, including one that argued that the jury had improperly double counted "both lost profits and infringer's profits for the same infringing sales." However, Judge Koh disagreed with Samsung's arguments and denied all of the Korea-based company's JMOL motions.
Samsung also requested a retrial based on various reasons, including an allegation that "Apple appealed to racial, ethnic, and national origin prejudice throughout its case." Samsung cited a portion of Apple's closing argument in which the California-based company claimed that there was an absence of American television manufacturers today because of foreign companies that infringed on their intellectual property.
"When I was young, I used to watch television on televisions that were manufactured in the United States. Magnavox, Motorola, RCA. These were real companies. They were well known and they were famous. They were creators. They were inventors. They were like the Apple and Google (NASDAQ:GOOG) today," stated Apple's lawyer at the end of last year's damages trial. "But they didn't protect their intellectual property. They couldn't protect their ideas. And you all know the result. There are no American television manufacturers today."
Although Judge Koh didn't grant Samsung's JMOL motion for a retrial, she found "the implications of Apple counsel's statements in closing argument troubling." She noted that Apple's closing argument "in the context of this trial also could have been perceived as invoking racial or ethnic prejudice." Despite her criticisms, Judge Koh concluded that Apple's statements didn't rise to the level of misconduct and therefore did not warrant a retrial.
Apple and Samsung are scheduled to begin another patent-infringement trial over a different set of Samsung devices on March 31. The new trial will also be presided over by Judge Koh.
Here's how Apple traded on Friday.
Follow Nathanael on Twitter (@ArnoldEtan_WSCS)
More from Wall St. Cheat Sheet: