Judge Puts Dispute Between Apple and Oracle on Hold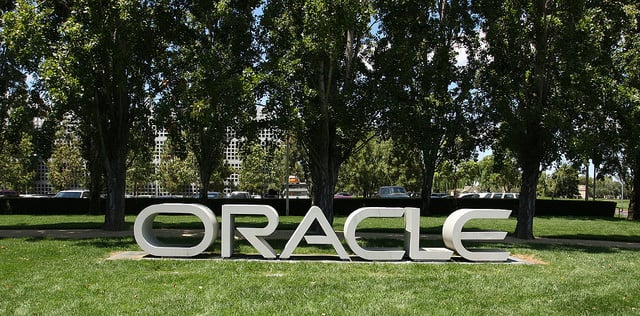 A long-running dispute between Apple (NASDAQ:AAPL) and Oracle (NASDAQ:ORCL) over indemnification has been put on hold and separated from a patent-infringement case brought against Apple by U.S. Ethernet Innovations by order of a federal judge, reports Bloomberg. U.S. Ethernet Innovations sued Apple in 2009 over the iPhone maker's alleged infringement of patents covering USEI's Ethernet technology.
According to USEI's official website, the company "was formed in cooperation with 3Com Corporation to acquire and continue to develop its portfolio of foundational patents in Ethernet technology." However, as noted by Bloomberg, USEI's infringement contentions identified technologies that Apple had licensed from Sun Microsystems in 1998.
Apple's licensing agreement with Sun Microsystems required the company to indemnify Apple from any patent claims over the technology. Oracle later acquired Sun Microsystems in 2010. In a complaint filed in California federal court in April, Apple argued that Oracle inherited these indemnification obligations when it acquired Sun Microsystems.
"Apple entered into an agreement with Sun Microsystems Inc., contractually obligating Sun to indemnify, defend and hold harmless Apple as a result of any claim or proceeding alleging intellectual property infringement of the Ethernet technology supplied by Sun to Apple," wrote Apple in the complaint obtained by Law360. "Oracle has become the party and successor-in-interest to all of Sun's rights and obligations under the technology license agreement."
Apple was suing Oracle in order to secure its indemnification protection as well as obtain costs and attorney's fees related to its defense of USEI's patent-infringement lawsuit.  However, the indemnification case between Oracle and Apple won't be allowed to proceed until the Cupertino-based company resolves the patent-infringement lawsuit filed against it by USEI.
As noted by Law360, USEI has accused Apple of infringing on Ethernet technologies found in four patents:  5,732,094; 5,307,459; 5,299,313; and 5,434,872. Apple is not the only tech company that USEI has accused of infringement over these patents. As noted by Law360, USEI has also sued Dell (NASDAQ:DELL), Gateway, and Sony (NYSE:SNE).  According to Bloomberg, the judge's order that separates and puts on hold the indemnification dispute was sought by both Apple and Oracle.
Here's how Apple has traded over the past five sessions.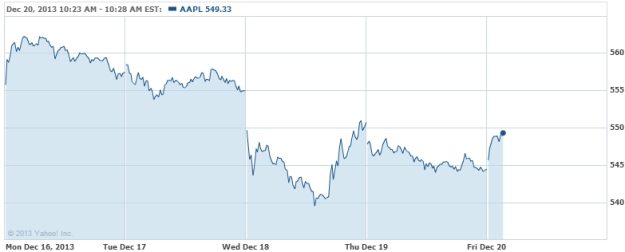 Follow Nathanael on Twitter (@ArnoldEtan_WSCS)
More from Wall St. Cheat Sheet: