Judge Says No Conspiracy in iPhone Power Button Case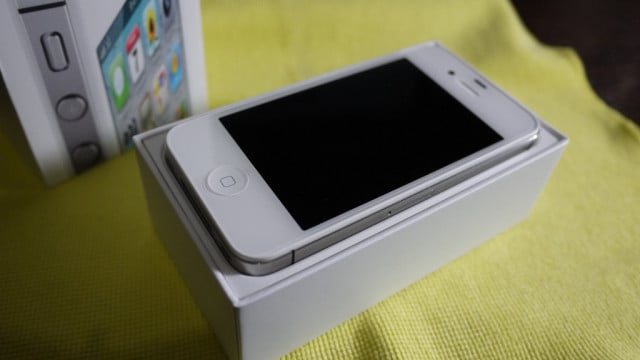 Did Apple (NASDAQ:AAPL) and AT&T (NYSE:T) put consumers in danger by conspiring to hide an iPhone 4 and iPhone 4S power button defect? Not according to U.S. District Judge Gary Allen Feess, who recently dismissed the claims against the two companies, reports GigaOM.
Judge Feess threw out a RICO (Racketeer Influenced and Corrupt Organizations Act) class action suit against Apple and AT&T this week that was brought by two iPhone owners. In the lawsuit, Ross Missaghi and Charles Thompson alleged that the two companies formed a conspiracy to conceal problems with a defective power button on the iPhone 4 and iPhone 4S models.
According to papers filed with the court, the plaintiffs alleged that the conspiracy was "part of a scheme to sell additional [Apple] cellular phones in the period following the manifestation of the defect, and before the expiration of the individuals' cell phone carrier contracts." However, the judge dismissed the RICO claim against Apple, noting that, "The claims against Apple cannot be said to be intimately founded in and intertwined with the underlying contract."
Besides charging Apple and AT&T with a criminal conspiracy, the plaintiffs also claimed that Apple's failure to disclose the power button defect created two significant "safety hazards" for consumers. According to the plaintiffs, one of the safety hazards was the inability to properly shut the phone down on an airplane.
They asserted that this could cause "potential interference with 'communications, navigation, flight control, and electronic equipment' in the airplane." The other safety hazard was the general "non-functionality" of the iPhones with the faulty power buttons.
The iPhones with the defective power buttons would occasionally have to be rebooted and the only way to do this would be for the user to let the battery completely drain. During this period, the phone is essentially "non-functional," which could prevent a user from "contacting 911 Emergency Services in the event of a medical or other emergency."
Not surprisingly, the judge characterized the "safety hazard" scenarios as "so remote and speculative as to fail as safety hazards as a matter of law." The judge noted that the lack of a safety hazard meant the plaintiffs had no basis to their claims.
Regardless, the judge also took the time to point out that there was no evidence that Apple conspired to do anything illegal with AT&T and instead had what appeared to be "a garden variety, run-of-the-mill business relationship."
Follow Nathanael on Twitter (@ArnoldEtan_WSCS)