Judge Says No to Friends of the Court in Apple-Google Hearing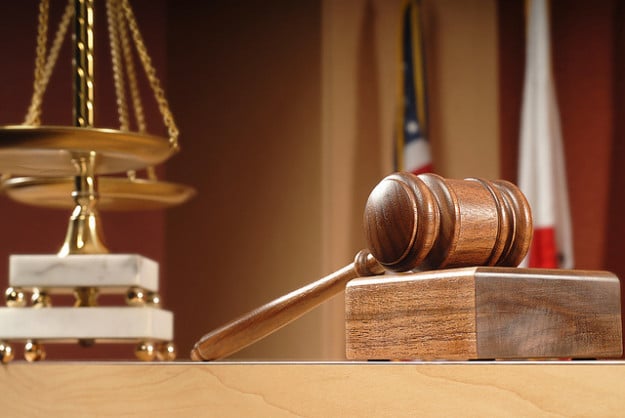 An upcoming appellate hearing involving Apple (NASDAQ:AAPL) and Motorola will be little less crowded thanks to a recent appeals court decision. The United States Court of Appeals for the Federal Circuit denied a joint motion submitted by the American Association of Advertising Agencies, Ford (NYSE:F) and Verizon (NYSE:VZ), to participate in the hearing reports Foss Patents.
The hearing is in regards to a two-way case that was dismissed last year by Judge Richard Posner in the Northern District of Illinois. In that case, Motorola was seeking damages and injunctive relief over Apple's alleged violation of the Google (NASDAQ:GOOG)-owned company's standard-essential patents or SEPs.
Apple was also seeking damages and injunctive relief from Motorola over alleged patent infringement. However, the patents Apple was pursuing damages over were non-SEPs, which are not covered by FRAND (fair, reasonable, and non-discriminatory) licensing obligations.
Although the American Association of Advertising Agencies, Ford, and Verizon have already filed a joint amicus curiae (friend of the court) brief in support of Judge Posner's ruling, they were also hoping to participate in the hearing. Interestingly, since the amicus curiae brief supports all parts of Judge Posner's original dismissal, the three third-party stakeholders are both agreeing and disagreeing with Apple and Motorola in this case.
While Motorola alleges that Apple is unwilling to license Motorola's SEPs, Apple accuses the Google subsidiary of attempting to charge "a rate that was more than 12 times what Motorola was charging other licensees for the same technology — a rate that was unfair, unreasonable, and decidedly discriminatory."
Florian Mueller at Foss Patents also notes that, unlike Motorola, Apple was willing to allow the amici curiae to participate in the hearing as long as nothing was subtracted from its own time allocation. This suggests that Apple is quite confident that its position will hold up even with the participation of parties opposed to it.
Follow Nathanael on Twitter (@ArnoldEtan_WSCS)
Don't Miss: Why is Carl Icahn Meeting Apple's Cook?