Judge Shoots Down Apple's Request for a New DoJ Filing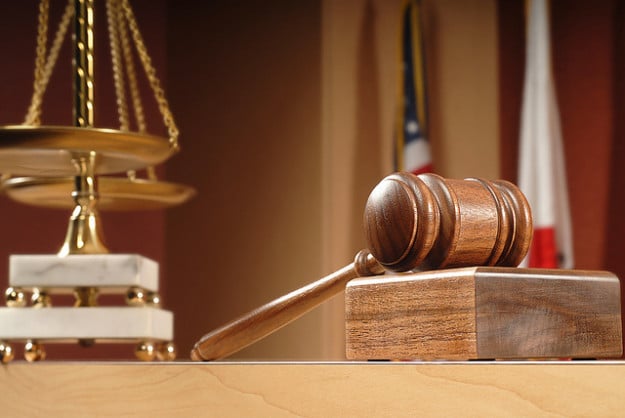 Apple's (NASDAQ:AAPL) antitrust battle with the U.S. Department of Justice continues as Apple lawyer Orin Snyder ripped apart the DoJ's latest filing in a letter to U.S. District Court Judge Denise Cote.
Last month, Cote ruled that Apple was guilty of colluding with publishers to fix the price of e-books in a move to force Amazon (NASDAQ:AMZN) to raise the price of titles it offered at a heavy discount to promote Kindle sales. "Through their conspiracy they forced Amazon (and other resellers) to relinquish pricing authority and they raised retail e-book prices," Cote wrote in her ruling. "Those higher prices were not the result of regular market forces but of a scheme in which Apple was a full participant."
Both Apple and the DoJ were asked to submit letters to the court if they couldn't come to an agreement on settlement terms. Snyder claims the DoJ's letter, which can be read in full on Apple Insider, was "a 12-page broadside masquerading as a brief repeating their prior arguments and largely ignoring this Court's core guidance." Snyder went on the say that the documents the DoJ used to supplement its letter were "simply pulled off the internet."
The DoJ wants an antitrust monitor to be installed at Apple for at least five years. In the revised proposal the DoJ submitted to the court last week, the organization had some harsh words for Apple: "Under these circumstances, this Court should have no confidence that Apple on its own effectively can ensure that its illegal conduct will not be repeated. There must be significant oversight by someone not entrenched in Apple's culture of insensitivity to basic tenets of antitrust law."
In addition, the DoJ spent much of its brief analyzing how Apple deals with purchases made through the Amazon Kindle app, which Snyder points out was not an issue raised in the trial. The DoJ wants Apple to be required to provide links to competitors' e-book sites within its App Store for at least two years. Orin said a change in the current arrangement could give Amazon an unfair advantage.
Despite the considerable venom packed into Snyder's filing, according to the Apple Insider report, Cote denied Apple's request for the DoJ to submit a revised letter. Apple and the DoJ are set to meet again Tuesday.
Follow Jacqueline on Twitter @Jacqui_WSCS
Don't Miss: Apple's Trade-In Program Has Emerging Markets on Its Radar.