Judge to Apple: Here's Why the Antitrust Monitor Is Staying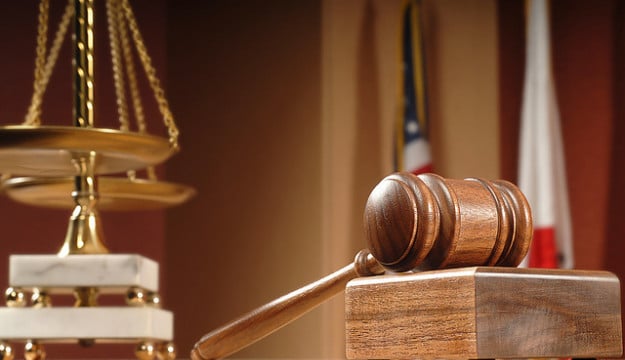 Judge Denise Cote has filed a lengthy opinion and order document that explains the reasons behind her decision to deny Apple's (NASDAQ:AAPL) request to remove the court-appointed antitrust compliance monitor earlier this week. In the filing, Judge Cote outlined Apple's arguments for removing Michael Bromwich from his monitoring position and noted that many of the company's arguments "have been waived or are moot."
In its motion, Apple had asked the court for "a stay of the monitor provision of the injunction while Apple's appeal is heard by the Second Circuit." Apple filed a notice of appeal last October against the antitrust guilty verdict that the U.S. Department of Justice won in July as a result of the e-book price-fixing trial. However, Apple will not have an opportunity to present its arguments until next year and the company was concerned that the compliance monitor will do "irreparable injury" in the meantime.
Judge Cote replied to Apple's complaints in her filing. "In brief, many of the arguments which Apple once made (and is no longer pursuing) have been waived or are moot. In addition, Apple has access to a dispute resolution mechanism which has and will be in place to ensure that the Monitor does not exceed the bounds of the Injunction. Finally, there has been no showing that the Monitor should be disqualified or that Apple will suffer irreparable harm. For these and all of the other reasons stated herein, Apple's request for a stay is denied."
As noted by Cote in her opinion, Apple has accused the monitor of overstepping the boundaries of his mandate by requesting meetings with board members and executives who are not involved in antitrust matters, overcharging the company, and interfering with the company's business operations by "conducting a roving investigation."
Michael Bromwich was originally appointed by Judge Denise Cote as Apple's external compliance monitor in October.  Some critics have argued that Bromwich should have never been appointed, since he has no previous experience with antitrust law and is a personal friend of Judge Cote. However, Bromwich's supporters have accused Apple of unfairly attacking him for simply fulfilling his duties as a compliance monitor. In a letter to the court obtained by Publishers Weekly, U.S. government attorney Lawrence Buterman accused Apple of engaging in "a systematic and untoward campaign" to publicly discredit Bromwich.
Judge Cote noted the contentious relationship between Bromwich and Apple in her filing. "The deterioration of the relationship between Apple and the Monitor is unfortunate and disappointing," wrote Cote. "Hopefully, that relationship can be 'reset' and placed on a productive course."
Follow Nathanael on Twitter (@ArnoldEtan_WSCS)
More From Wall St. Cheat Sheet: