Judge to Apple: No Lost Profit Damages on Four Patents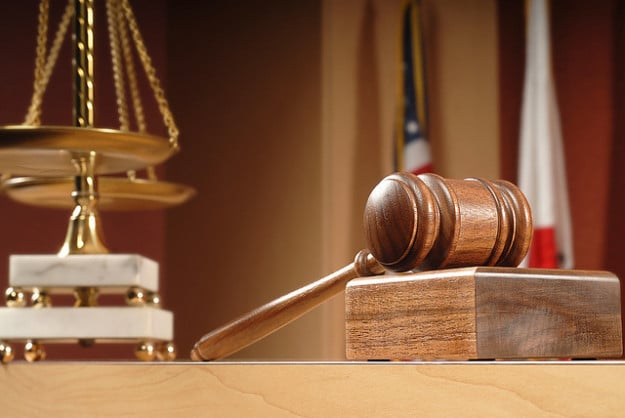 Apple (NASDAQ:AAPL) may find it harder to increase the size of its award amount from Samsung (SSNLF.PK) in the current damages retrial after a recent ruling from Judge Lucy Koh. In Friday's session, Judge Koh ruled that Apple could not pursue lost profit damages from Samsung on four of the five patents in dispute, reports Reuters.
The current trial is supposed to determine Apple's damages award over 13 Samsung products that were found to be infringing on five of Apple's patents. Apple is seeking a total award amount of about $379 million based on calculations in three categories of damages. As reported by San Jose Mercury News reporter Howard Mintz, Apple asked for $113 million for lost sales profits, $34 million in unpaid royalties, and $231 million for Samsung's "improper profits."
However, Judge Koh has now ruled that Apple can only seek lost profit damages in relation to the so-called "pinch-to-zoom" patent. According to Foss Patents, the excluded patents included the "rubber-banding" patent, the "tap-to-zoom-and-navigate" patent, and two design patents. However, Apple can still use all five patents for damages claims in other categories.
The lost profit damages that Apple is seeking are based on the idea that it lost sales that it would have otherwise had if Samsung had not infringed on its patents. As reported by the San Jose Mercury News, Apple damages expert Julie Davis testified on Thursday that Apple would have sold 360,000 more iPhones and iPads if Samsung hadn't infringed on the Cupertino-based company's patents.
On the other hand, Samsung has tried to downplay the importance of Apple's patents. Samsung's attorney, Bill Price, argued in his opening statement that some Samsung phone buyers may have been attracted to other non-infringing features on Samsung's phones, such as the larger screen or the Android operating system.
Although it is unknown how much of Apple's lost profits are related to the four excluded patents, it would appear that this ruling would further reduce Apple's overall damages claim. Apple's most recent damages claim of $380 million was already less than the $400 million amount that was vacated by Judge Koh in the original damages trial last year. Apple was awarded $1.05 billion in damages in last year's trial before Judge Koh reduced that amount by $400 million due to a jury error.
The trial continues on Monday, November 18. Here's how Apple closed on Friday.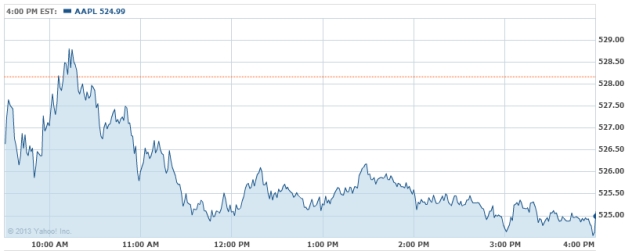 Follow Nathanael on Twitter (@ArnoldEtan_WSCS)
Don't Miss: Here Is What an Apple Ecosystem User Is Worth.