Like the U.S. Senate, SEC Looked at Apple's Tax Practices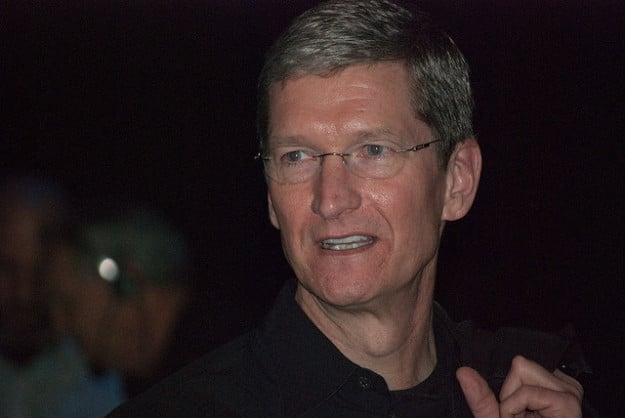 Several recently filed documents from the U.S. Securities and Exchange Commission reveals that the regulatory agency sent a series of letters to Apple (NASDAQ:AAPL) over questions about how the Cupertino-based company described its overseas tax agreements in its 10-K filing for fiscal year 2012, reports the Los Angeles Times. The letters were sent soon after Tim Cook made an appearance in front of a U.S. Senate hearing in May of this year in order to answer questions about Apple's overseas tax practices.
Although the Senate hearing revealed that Apple avoided income taxes on $74 billion in profit made between 2009 and 2012 by using multiple subsidiaries based in low-tax countries such as Ireland, it was determined that Apple had broken no tax laws. However, the SEC sent a letter to Apple that requested more information about the "specific risks associated with your current tax structure." The SEC also wanted "the names and tax rates" of the countries where Apple kept its "undistributed foreign earnings."
In response, Apple wrote that, "substantially, all of the Company's $40.4 billion in undistributed international earnings intended to be indefinitely reinvested in operations outside the U.S. (as of September 29, 2012) was generated by subsidiaries organized in Ireland, which has a statutory tax rate of 12.5 percent. The Company supplementally advises the Staff that most countries in which the Company operates have tax rates lower than that of the U.S." The U.S. currently has a 35 percent corporate tax rate.
However, since most of Apple's overseas earnings were generated by subsidiaries organized in Ireland, the SEC requested that Apple specifically refer to Ireland in its disclosure, rather than just "foreign" jurisdictions. This would more accurately describe any risks to investors if Ireland were to change its tax laws. In response, Apple changed the language in its disclosure so that it specifically referred to Ireland and the tax risks associated with any changes in that country's tax laws. Apple also said that it had no plans "in the foreseeable future" to repatriate its overseas earnings since it has "significant financial resources within the United States."
Apple also revealed that 61 percent of its net sales in 2012 came from outside the U.S. and that it had plans to invest this money "on product tooling and manufacturing process equipment, long-term supply agreements, the Company's own retail stores and corporate facilities, acquisitions and strategic investments, and overall geographic expansion."
After Apple made the suggested changes, the SEC sent Apple a letter informing the iPhone maker that it had completed its review. When Apple CEO Tim Cook made his appearance in front of the Senate earlier this year, he insisted that, "We pay all the taxes we owe, every single dollar. We not only comply with the laws, but we comply with the spirit of the laws. We don't depend on tax gimmicks." The SEC review of Apple's 10-K appears to confirm once again that Cook was telling the truth.
Follow Nathanael on Twitter (@ArnoldEtan_WSCS)
Don't Miss: Is This the Radically Different Future of Apple's Displays?